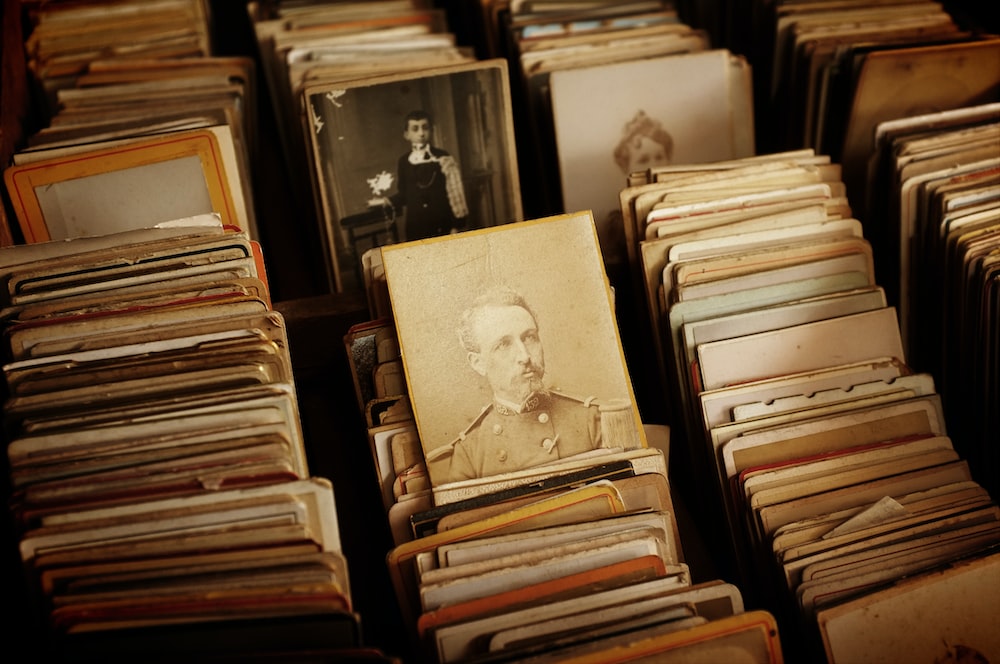 History as UPSC Optional (Know Benefits)
The Union Public Service Commission (UPSC) examination is often hailed as one of the most challenging and prestigious competitive exams in India. Aspiring civil servants dedicate years to its rigorous preparation, with one crucial decision being the choice of an optional subject. Among the plethora of options, history stands out as a subject that not only offers an in-depth understanding of the past but also presents a host of benefits for UPSC aspirants. In this blog, we delve into whether history is a suitable optional subject for you and highlight the advantages it brings to your UPSC journey.
Understanding History UPSC Optional Subject
Optional subjects play a pivotal role in the UPSC examination, contributing significantly to a candidate's final ranking. History, in particular, offers a captivating exploration of human experiences, societies, and cultures over time. It allows aspirants to uncover the tapestry of events that have shaped our world, thereby contributing to a well-rounded understanding of various aspects of life.
Who Should Choose History?
Choosing history as an optional subject requires certain qualities and attributes that not every aspirant possesses. To determine whether history is the right fit for you, consider the following factors:
Analytical Mindset
History demands more than just rote memorisation; it requires an analytical approach. If you enjoy critically examining historical events, understanding the nuances, and evaluating multiple perspectives, history might be your calling.
Passion for the Subject
Studying history can be an arduous journey, but a genuine passion for the subject can make it an enjoyable one. If you find yourself engrossed in historical narratives and curious to explore the mysteries of the past, history could be an excellent choice.
Strong Memory and Retention
Dates, events, and historical figures are fundamental to history. If you possess a strong memory and the ability to retain information, you'll have an advantage in covering the extensive syllabus and recalling key details during the examination.
Reading Habit
History is a subject that thrives on reading. If you're someone who enjoys delving into books, articles, and research papers to expand your knowledge, history might offer you a fulfilling study experience.
Benefits of Choosing History as UPSC optional
Interdisciplinary Knowledge: History is intertwined with various subjects, including politics, economics, culture, and society. Studying history provides a comprehensive understanding of how different elements have influenced and shaped societies over time. This interdisciplinary knowledge can significantly enrich your answers, especially in General Studies papers.
Analytical Skills: The study of history cultivates critical thinking and analytical skills. You'll learn to assess different sources, examine contradictory viewpoints, and construct well-reasoned arguments. These skills are invaluable in the examination, where the ability to present balanced perspectives is highly regarded.
Essay Paper Advantage: The essay paper in the UPSC examination requires candidates to present coherent arguments on many topics. Additionally, History offers a treasure trove of examples and analogies that can strengthen your essay content. So, incorporating historical anecdotes and parallels can make your essays more compelling and insightful.
Consistency in Scoring: Over the years, history questions in the UPSC examination have maintained a relatively stable pattern. Also, this consistency provides aspirants with a reliable opportunity for scoring well. So, by mastering the syllabus and practising answer writing, you can establish a strong foundation for consistent performance.
Personal Interest and Motivation: Studying a subject you are genuinely passionate about can be a motivating factor in your preparation. Your enthusiasm for history can keep you engaged, making the otherwise demanding study process enjoyable and fulfilling.
Overlap with GS papers
Historical Context in GS Answers: A strong historical foundation helps provide context and depth to answers in GS papers. Thus, enabling you to analyse contemporary issues with insights from the past.
Understanding Societal Evolution: Historical knowledge enhances your understanding of societal changes, cultural dynamics, and the evolution of governance structures. It is crucial in answering questions related to GS Paper II (Polity) and Paper I (Society).
Economic Evolution: History provides insights into economic developments, trade patterns, and economic philosophies that contribute to better answers in GS Paper III (Economy).
International Relations: Historical events often shape international relations. Linking historical incidents to modern diplomatic relations can enhance answers in GS Paper II (International Relations).
Ethics and Morality: Historical case studies often serve as examples in GS Paper IV (Ethics) discussions on moral dilemmas. Also, ethical decisions, and consequences.
Essay Paper Enrichment: Historical narratives can enrich essays by providing diverse perspectives, case studies, and analogies, strengthening your ability to convey ideas effectively.
Science and Technology Evolution: Understanding historical scientific discoveries and technological advancements contributes to answers in GS Paper III (Science and Technology).
Environmental Changes: Historical events' impact on the environment and society adds depth to answers in GS Paper III (Environment) and helps you grasp the interconnectedness of these factors.
Cultural Diversity: History aids in comprehending the diversity of cultures and their historical significance, improving answers in GS Paper I (Culture).
Governance Insights: Learning from historical governance successes and failures can offer valuable insights for crafting solutions in GS Paper II (Governance).
Challenges and How to Overcome Them
While history as UPSC optional offers numerous benefits, it comes with its challenges. The vast syllabus, the need to remember dates and facts, and the complexities of historical interpretations can be daunting. To overcome these challenges, adopt effective study techniques, and create a study schedule that balances coverage and revision. Also, consider joining study groups or seeking guidance from experienced mentors and coaching institutes.
Conclusion
Choosing history as an optional subject for the UPSC examination can be a rewarding decision.  Also, you must possess the right attributes and approach. The subject's interdisciplinary nature, analytical emphasis, and potential for enhancing your essay content make it a viable choice. However, remember that success requires dedication, consistent effort, and a strategic approach to studying the subject. So, if the past intrigues you, then history might just be the optimal path to traverse on your UPSC journey.