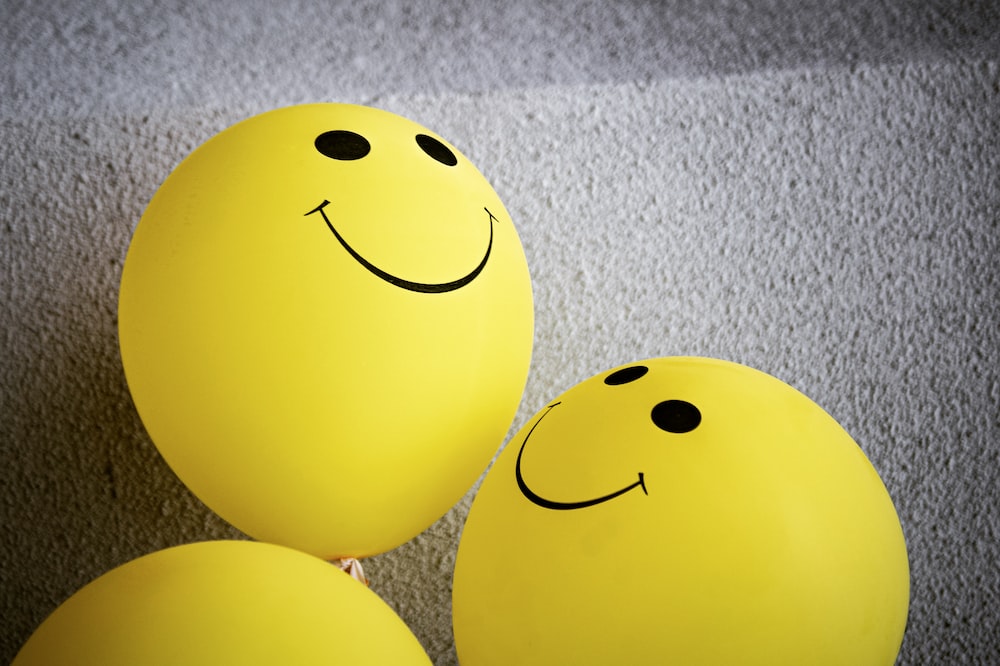 Maintaining Mental Health: Effective strategy
Let's face it – competitive exams can be tough. They require a lot of hard work, dedication, and focus. Additionally, maintaining mental health is just as important. During competitive exam season, it's crucial that we take care of our minds just as much as our grades. Common issues such as anxiety, stress, and burnout can have a damaging effect on our ability to perform. That's why it's important to prioritize our mental health, not only during exams but all year round. So, let's dive into some tips on how to keep our motivation intact and manage exam stress with a focus on maintaining mental health.
Maintaining mental health with positive thoughts
Preparing for competitive exams can be stressful. But it's important to maintain a positive mindset to keep your motivation intact. Identifying negative self-talk is the first step towards achieving this. Acknowledge negative thoughts and the emotions that come with them. Self-criticism doesn't help, so instead, replace those thoughts with positive affirmations. Visualisation techniques can also help. Picture yourself feeling confident and overcoming any obstacles that may come your way. This will help build a sense of self-efficacy and give you the strength to face any challenges. It's essential to remember that everyone has their own pace and way of learning, so don't compare yourself to others. Stay committed to your goals, and remind yourself of your motivation whenever you feel overwhelmed. With these simple strategies, you can maintain a positive mindset and give yourself the best possible chance of success in your competitive exams.
Effective time management
Effective time management is vital when preparing for competitive exams, as it helps to increase productivity and reduce stress levels. Creating a study schedule is the first step towards effective time management. Make sure to prioritise tasks that require more attention and allocate specific deadlines to each task. This will help ensure that you are making steady progress towards your goals. Identifying time-wasting activities is also important; remember that checking social media and watching TV can be detrimental to your progress.
Taking frequent breaks is crucial, but make sure to use these breaks wisely (i.e., avoid extended screen time). Instead, take a walk, listen to music, or simply stretch. Lastly, remember to prioritise tasks according to their importance and urgency. Don't waste valuable time on less important tasks or those with a later deadline. This will allow you to focus on the more pressing tasks without feeling overwhelmed. By implementing these simple but effective strategies, you will be able to make the most of your time and stay on track to achieve your goals.
Stress-reducing techniques
Competitive exams can create a lot of stress and anxiety and the pressure can be overwhelming. The good news is that there are ways to manage your stress and anxiety. Here are some stress-reducing techniques that can help you stay calm and focused during exams.
Deep breathing exercises: Inhale deeply through your nose, hold for a few seconds, and exhale slowly through your mouth. Repeat for a few minutes to reduce stress.
Meditation and mindfulness: Focus on the present moment and accept thoughts and feelings without judgment to feel more relaxed and less anxious.
Physical activity and exercise: Take a walk, go for a run, or practice yoga to clear your mind and release endorphins, which can improve your mood.
Experiment with different techniques: Find what works best for you in managing exam stress, as there is no one-size-fits-all solution.
Prioritise mental health: Remember that studying is important, but your mental well-being should also be a priority during exam preparation.
Healthy Habits for optimal performance
Maintaining a balanced diet, getting enough sleep and avoiding excessive caffeine and sugar intake are the building blocks of a healthy body and mind, especially during exam time. It's easy to prioritize studying over basic self-care, but that can backfire and lead to burnout. To maintain a balanced diet, try incorporating fruits, vegetables, whole grains, and lean protein into your meals. And don't forget to stay hydrated by drinking plenty of water. Getting enough sleep and rest is also crucial for optimal performance.
Aim for seven to eight hours of sleep each night and try to stick to a consistent sleep schedule. While it may be tempting to rely on caffeine and sugar to power through long study sessions, they can actually increase anxiety and disrupt sleep patterns. Opt for healthier alternatives like herbal tea or fresh fruit. Remember, taking care of your body and mind is just as important as studying for your exams. By prioritizing healthy habits, you set yourself up for success.
Social support and seeking help
Talk to friends and family: Reach out to loved ones who can provide understanding and support during the exam season. Venting and seeking advice can help alleviate stress.
Join a study group: Collaborate with peers who have similar goals and aspirations. Study groups can provide motivation, accountability, and help in understanding challenging concepts.
Seek professional help: If you're struggling significantly, don't hesitate to reach out for professional assistance. Speak to a therapist or utilize counselling services for additional support.
Be kind to yourself: Practice self-compassion and prioritize your mental well-being. Remember that it's normal to feel overwhelmed during exams, and seeking help is a sign of strength, not weakness.
Take breaks and practice self-care: Schedule regular breaks to relax, engage in activities you enjoy, and take care of your physical and mental health. It's important to maintain balance and avoid burnout.
Develop a study routine: Establish a consistent study schedule that allows for proper time management and breaks. Having a structured study plan can help reduce stress and increase productivity.
Practice stress-management techniques: Explore stress-reducing activities such as deep breathing exercises, meditation, or engaging in hobbies that help you relax and unwind.
Stay positive and maintain perspective: Remember that exams are just one part of your academic journey. Keep a positive mindset, focus on your progress, and maintain perspective beyond the immediate stress of exams.
Remember, maintaining mental health during competitive exams is crucial to outstanding performance. To do so, it's essential to have a positive mindset, along with effective time management, stress-reducing techniques, healthy habits, social support, and seeking help when necessary. Identifying negative self-talk, replacing it with positive affirmations, and taking frequent breaks come in handy. Deep breathing, meditation, and physical activity help reduce stress. Maintaining a balanced diet, enough sleep, and restricting caffeine and sugar intake fuel the body for optimal performance. Seek professional help if needed. Remember, your mental health is essential, not just for exams but for life.