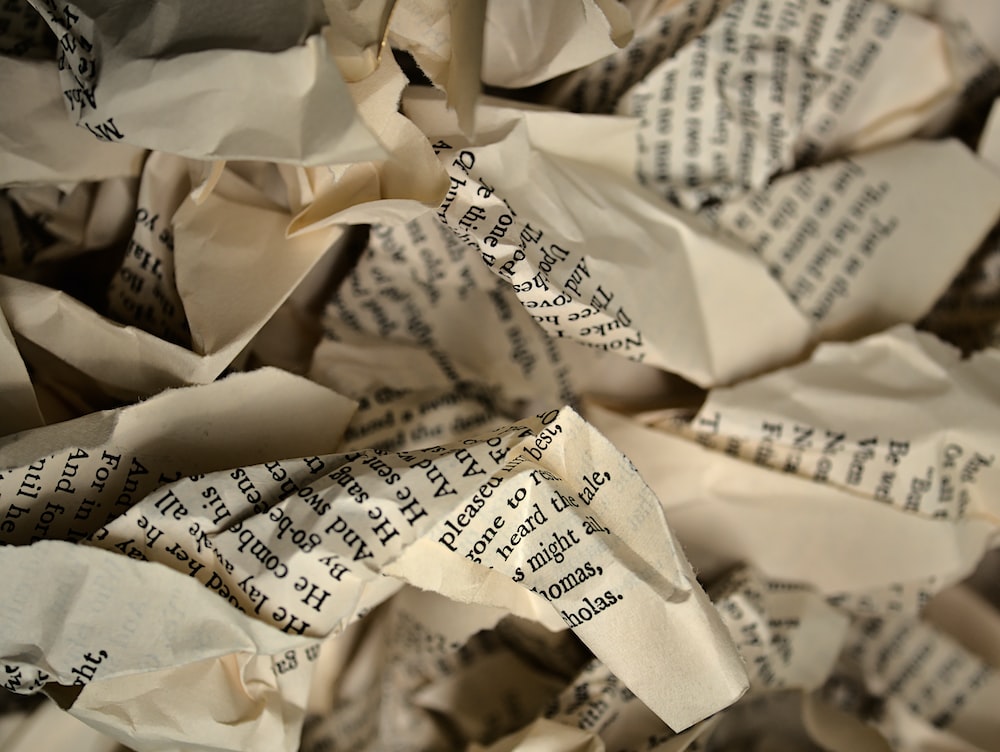 Major Mistakes to Avoid as an APSC Aspirant
As an APSC aspirant, it is crucial to have the right mindset for preparation and to avoid common mistakes that may hinder your success. As an APSC aspirant, it is crucial that you make optimal use of time, and resources and have a comprehensive study plan. This blog post discusses the major mistakes that APSC aspirants need to avoid to increase their chances of passing the exam.
What to avoid as an APSC aspirant
Not Familiar with Exam Pattern
One of the major mistakes that aspirants make is not understanding the APSC exam pattern. By thoroughly understanding the APSC exam pattern, you gain valuable insights into the structure, marking scheme, and weightage of different sections. This knowledge enables you to strategize your preparation effectively. You can allocate more time to challenging sections, focus on key topics, and plan your study schedule accordingly. This comprehensive understanding of the exam pattern helps you approach the examination with confidence and clarity.
Not having a study plan
One of the major mistakes that have to be rectified is having an unplanned study routine. An unstructured study plan can lead to a lack of progress and inefficiency. A well-structured study plan acts as a roadmap for your preparation journey. It ensures that you cover all the necessary subjects, allocates sufficient time for each topic, and have a balanced approach to your studies. A disciplined study routine helps you maintain consistency, stay organized, and progress steadily towards your goal. It also minimizes the chances of missing out on any crucial topics or leaving your preparation to the last minute.
Neglecting Current Affairs
Many aspirants overlook the importance of current affairs in the APSC examination, particularly in the preliminary and main stages. By regularly reading newspapers, magazines, and online news portals, you stay informed about national and international events. This knowledge not only helps you perform well in the examination but also prepares you for the role of an APSC officer, who needs to stay updated with the latest developments. Take note of important information and revise it frequently to retain the knowledge.
Not Making a Personal Effort
Coaching institutes can provide guidance and resources; however, solely relying on them can be a mistake. Remember that self-study and personal effort are equally crucial. Self-study plays a pivotal role in developing a deep understanding of concepts and enhancing your problem-solving skills. Take advantage of coaching institutes to supplement your preparation with expert insights, but also allocate ample time for self-study. The personal effort, self-discipline, and independent exploration of topics will help you develop a strong foundation and excel in the examination.
Not Analyzing Question Papers
Solving previous years' question papers is a valuable resource for understanding the exam pattern, identifying important topics, and practising time management. Previous years' question papers are treasure troves of information and serve as excellent practice material. They familiarize you with the exam pattern, question format, and level of difficulty. So, by solving these papers, you gain insights into the examiner's mindset and identify recurring themes or topics, Thus, developing effective strategies for time management. Regularly practising previous years' question papers helps you refine your problem-solving abilities, build confidence, and simulate the exam environment.
Poor Time Management
Another common error is poor time management. Allocate time for each section while practising mock tests and try to improve your speed without compromising accuracy. Time management is crucial in any competitive examination, including the APSC. Efficiently utilizing the allocated time ensures that you can attempt all the questions and give each section adequate attention. During your preparation, practice solving mock tests and sample papers within the prescribed time limits. This practice enhances your speed, accuracy, and decision-making abilities. By mastering time management, you can remain calm and composed during the actual exam, thereby maximizing your potential for success.
Emphasizing Regular Revision
Revision is the key to retaining information and reinforcing your understanding of various subjects. Neglecting revision can lead to forgetting important concepts and facts. Make it a habit to allocate dedicated time for regular revision in your study plan. Reviewing previously covered topics and practising problem-solving can solidify your knowledge base. The regular revision also helps you identify and fill any gaps in your understanding, making you better prepared for the examination.
Not Refining Writing Skills
The APSC examination includes essay and answers writing components that require specific skills. So,  neglecting essay and answer writing practice can be detrimental to your performance. Essay and answer writing skills are essential for performing well in the APSC mains examination. Neglecting to practice these skills can hinder your ability to express your thoughts clearly and concisely. Regularly practising essay writing on a wide range of topics improves your articulation, coherence, and structure. Additionally, solving mock tests and evaluating your answers helps you develop a systematic approach, enhance your writing style, and improve time management. So,  developing strong essay and answer writing skills can significantly boost your overall performance.
Conclusion
To maximize your potential and achieve your goal of becoming an APSC officer, it's important to avoid the common mistakes discussed above.  So, remember to stay focused, maintain consistency, and constantly evaluate and improve your preparation strategies. With dedication and hard work, you can increase your chances of achieving your goal of becoming an APSC officer. With a disciplined approach and perseverance, you can significantly enhance your chances of success in the examination.