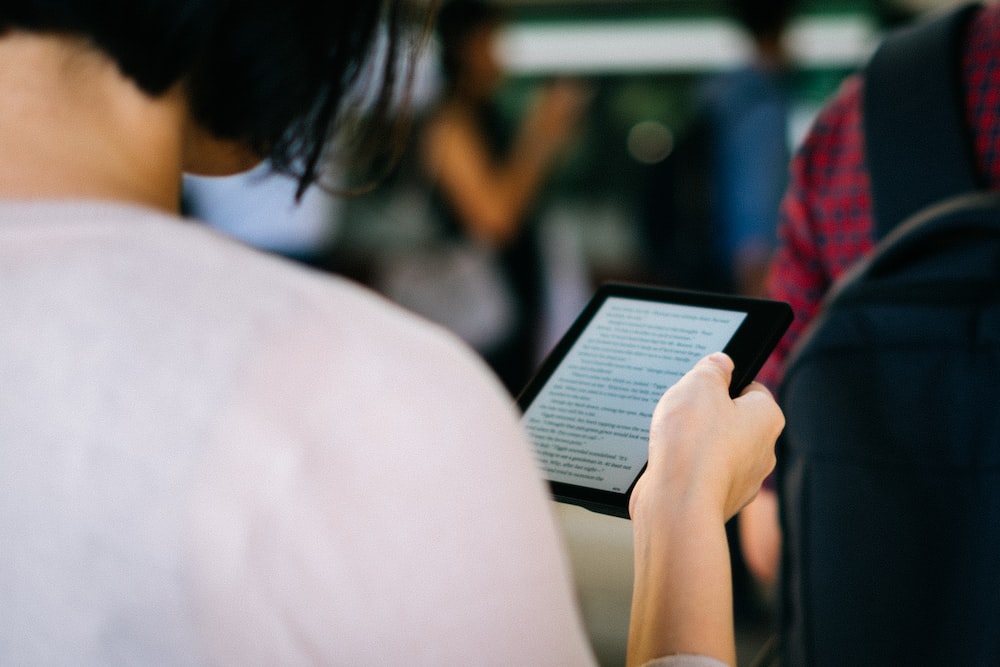 Tech tools for competitive exams preparation
Preparing for competitive exams like IIT JEE, and UPSC can be a daunting task. Also, it requires rigorous study, a lot of hard work, and the right tech tools to succeed. Fortunately, there are many tech tools available that can help make the preparation process easier and more effective. Moreover, with the right tools and resources, students can improve their study efficiency and increase their chances of success. Also, the numerous tech tools available can aid in preparing for competitive exams.
These tools offer various functionalities such as online learning platforms with courses and live classes, note-taking apps, speech-to-text tools, productivity apps, computational search engines, and chatbots. In this blog, we'll look at 1o tech tools that can help students prepare for competitive exams. Additionally,  providing a comprehensive guide for those looking to gain an edge in their exam preparation. Read along to know 10 tools for competitive exam preparation.
10 best tech tools for competitive exams
Tech tools#1 Quizlet
Quizlet is an online tool that helps students memorize important information using flashcards, quizzes, and games. It can be used to study for any type of exam, including IIT JEE and UPSC.
Tech tools#2 Grammarly
Grammarly is a writing tool that helps students improve their writing skills and avoid common mistakes. It can be used to check grammar, spelling, and punctuation, making it an excellent tool for essay writing and other written assignments.
Tech tools#3 Evernote
Evernote is a note-taking app that allows students to organize their notes, ideas, and research in one place. It also has a web clipper feature that allows users to save articles and web pages for later reading and reference.
Tech tools#4 Google Drive
Google Drive is a cloud storage service that allows students to store and access their documents, spreadsheets, and other files from anywhere. It is an excellent tool for collaborating with classmates and sharing notes and study materials.
Tech tools#5 Pomodoro Timer
The Pomodoro Technique is a time management method that involves breaking study sessions into 25-minute intervals, followed by a 5-minute break. The Pomodoro Timer app can help students implement this technique and stay focused and productive during study sessions.
Tech tools#6 ChatGPT
ChatGPT is a chatbot powered by OpenAI that can answer a wide range of questions on various topics, including science, history, and literature. It can be a helpful tool for students preparing for competitive exams, as it can provide quick answers to specific questions and help clarify concepts.
Tech tools#7 Blackout
Blackout is a web app that can help students blackout the internet. It works to help readers take time off from browsing and relaxing for more productivity.
Tech tools#8 Dictation.io
Dictation.io is a speech-to-text tool that can be used to transcribe notes and other answer writing materials. It can be particularly useful for students who prefer to dictate their notes instead of typing them.
Tech tools#9 WolframAlpha
WolframAlpha is a computational search engine that can provide answers to complex math and science problems. It can be an invaluable tool for students preparing for exams that require advanced math or science knowledge.
Tech tools#10 Notion
Notion is a productivity tool that is effective to organize notes, to-do lists, and other study materials. It features a flexible, customizable interface that is adaptable to a student's individual needs and preferences.
Conclusion
There are many tech tools available that can help students prepare for competitive exams such as IIT JEE, UPSC, and others. Also, these tools offer a range of functionalities. Additionally, aids in effective studying, including online learning platforms with courses and live classes, note-taking apps, speech-to-text tools, productivity apps, and computational search engines.
So, by incorporating these tools into their study routines, aspirants can improve their efficiency. Also, gain a deeper understanding of complex concepts. Therefore, increase their chances of success on competitive exams. In this fast-paced digital age, utilizing these tech tools is essential for students who aim to stay ahead of the competition and achieve their goals.