Why Competition care is best coaching institute for APSC?
When it comes to preparing for the Assam Public Service Commission (APSC) exam, having the right coaching institute is crucial for success. The APSC exam is a highly competitive exam and requires rigorous preparation to clear. In Guwahati, there are many coaching institutes that offer APSC coaching, but not all are equal. After extensive research and analysis, we have determined that Competition Care is the best coaching institute for APSC in Guwahati. Read along to understand the reasons behind the popularity and reputation of Competition Care as the best coaching institute for APSC in Guwahati.
Covers all aspects of APSC
Competition Care offers comprehensive APSC coaching that covers all aspects of the exam. Their faculty members have in-depth knowledge of the exam syllabus and have experience in the latest exam patterns and trends. They provide students with detailed study materials and conduct regular mock tests to help them gauge their progress and identify areas that need improvement.
Best APSC coaching institute offering online classes
The institute also offers online classes, which are perfect for students who are unable to attend regular classes due to other commitments. The online classes are conducted by the same faculty members who teach in the institute, and the quality of education is not compromised. Students also have access to recorded classes, which they can watch at their convenience.
Best APSC coaching institute for library facilities
Competition Care also has a well-equipped library that is open to students during institute hours. The library has a vast collection of books, magazines, and newspapers that are relevant to the APSC exam. This is an excellent resource for students to use for self-study and to supplement their classroom learning.
Proven track record
Lastly, the institute has a strong track record of producing successful APSC candidates. Many of their students have cleared the exam and gone on to secure prestigious positions in the government sector. This is a testament to the effectiveness of their coaching methods and the dedication of their faculty members.
Toppers as mentors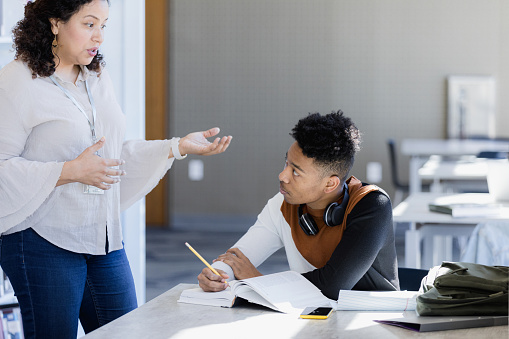 It is the best coaching institute where the faculty are all toppers of APSC. Thus, they ensure the right strategies for preparing aspiring APSC officers. The mentors have the experience and dedication to provide the right study material, guidance, and motivation ensuring success for deserving candidates.
In conclusion, Competition Care is the best coaching institute for APSC in Guwahati. Also, they offer comprehensive coaching, experienced faculty members, online classes, a well-equipped library, and a strong track record of producing successful candidates. So, if you are preparing for the APSC exam, we highly recommend considering Competition Care for your coaching needs.