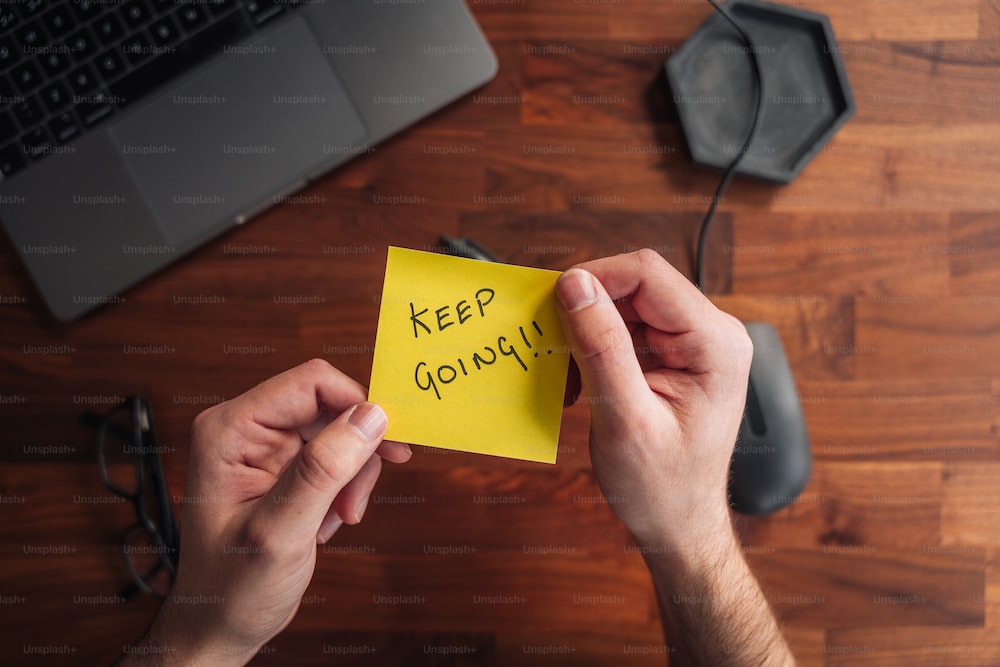 Motivation For UPSC Study: Tips to cultivate
The UPSC examination is a rigorous and highly competitive exam that determines entry into the prestigious civil services of India. Also, motivation plays a crucial role in the UPSC study period. Civil services aspirants embark on this journey with dreams of serving the nation. However, the path to success is filled with challenges, setbacks, and moments of self-doubt. So, in such a demanding journey, mindset and motivation play a crucial role in keeping aspirants inspired and focused. In this blog, we will delve into the importance of a positive mindset and effective motivation strategies to stay inspired throughout the UPSC journey.
The Power Of Motivation in UPSC Study
Your mindset shapes your perspective, actions, and ultimately, your outcomes. Cultivating a positive mindset is essential to navigate the UPSC journey successfully. Here's how you can develop the right mindset.
Motivation for UPSC Study#1 Embrace a Growth Mindset
Adopt a belief that abilities and intelligence can be developed through effort and dedication. Consequently, adopting a growth mindset is essential for staying motivated throughout the UPSC journey. Also, it involves believing that abilities and intelligence can be developed through effort and dedication. Embrace the idea that failure and setbacks are not permanent roadblocks but opportunities for growth and learning. Instead of viewing challenges as obstacles, see them as stepping stones towards improvement. So, by cultivating a growth mindset, you open yourself up to possibilities and become more resilient in the face of difficulties.
 Motivation For UPSC Study#2 Cultivate Resilience
The UPSC journey is arduous, and setbacks are inevitable. Develop resilience to bounce back from failures and disappointments. Learn from your mistakes, adapt, and keep moving forward. So, cultivate resilience by developing the ability to bounce back from disappointments. Learn from your mistakes, analyze what went wrong, and make necessary adjustments. Adaptability and perseverance are key traits that will help you overcome challenges.  Remember that setbacks are temporary and should not deter you from pursuing your goals. So, stay focused, stay motivated, and keep pushing forward.
 Motivation For UPSC Study#3 Practice Self-Compassion
Be kind to yourself and practice self-compassion. Understand that everyone faces challenges. Treat yourself with understanding and forgiveness. Thus, allowing yourself to learn and grow from your experiences. The UPSC journey can be demanding, both mentally and emotionally. Acknowledge that it's okay to make mistakes and encounter obstacles. Consequently, by practising self-compassion, you allow yourself to learn and grow from your experiences. Also, avoid being overly critical or self-critical. Taking care of your well-being and nurturing a positive relationship will help sustain your motivation. Thus, driving throughout the journey.
Harnessing Motivation for UPSC Study: Strategies
Motivation is the driving force that keeps you focused and committed to your goals. Here are some effective strategies to stay motivated throughout your UPSC preparation:
Set Clear Goals: Define your long-term and short-term goals. Make a roadmap to study correctly. Break them down into manageable milestones. Having specific and achievable goals gives you a sense of direction and purpose.
Visualize Success: Visualize yourself achieving your goals and experiencing the success you desire. Create a mental image of the future you envision. This visualization technique can boost your motivation and make your aspirations feel more attainable.
Find Your Purpose: Reflect on why you chose the UPSC journey. Connect with your deeper purpose, the reasons that drive your passion to serve the nation. Remind yourself of the impact you can make as a civil servant.
Surround Yourself with Supportive Peers: Build a support network of like-minded individuals who understand your journey and can provide encouragement and guidance. Surrounding yourself with positive and motivated peers can uplift your spirits during challenging times.
Take Breaks and Practice Self-Care: The UPSC journey can be overwhelming, both mentally and emotionally. Take regular breaks, engage in activities you enjoy, and practice self-care. Nurturing your well-being is crucial for maintaining motivation and avoiding burnout.
Conclusion
The UPSC journey is a demanding and transformative experience that requires a strong mindset and unwavering motivation. By developing a positive mindset, embracing growth, cultivating resilience, and practising self-compassion, you can overcome obstacles and setbacks with grace. Motivation strategies like setting clear goals, visualizing success, connecting with your purpose, seeking support from peers, and practising self-care are invaluable tools to stay inspired throughout the journey.
Remember that the UPSC journey is not solely about the outcome; it is also about personal growth, self-discovery, and the impact you can create along the way. Embrace the challenges as opportunities for growth, learn from your failures, and keep your eyes on the bigger picture. Stay focused, remain persistent, and believe in your abilities to achieve your dreams.
The road to success in civil services may be long and challenging, but with the right mindset and motivation, you can stay inspired, and motivated. Thus beating exam stress and achieving the goals you set out to accomplish. Embrace the journey, stay determined, and let your passion for serving the nation guide you towards a bright and impactful future.