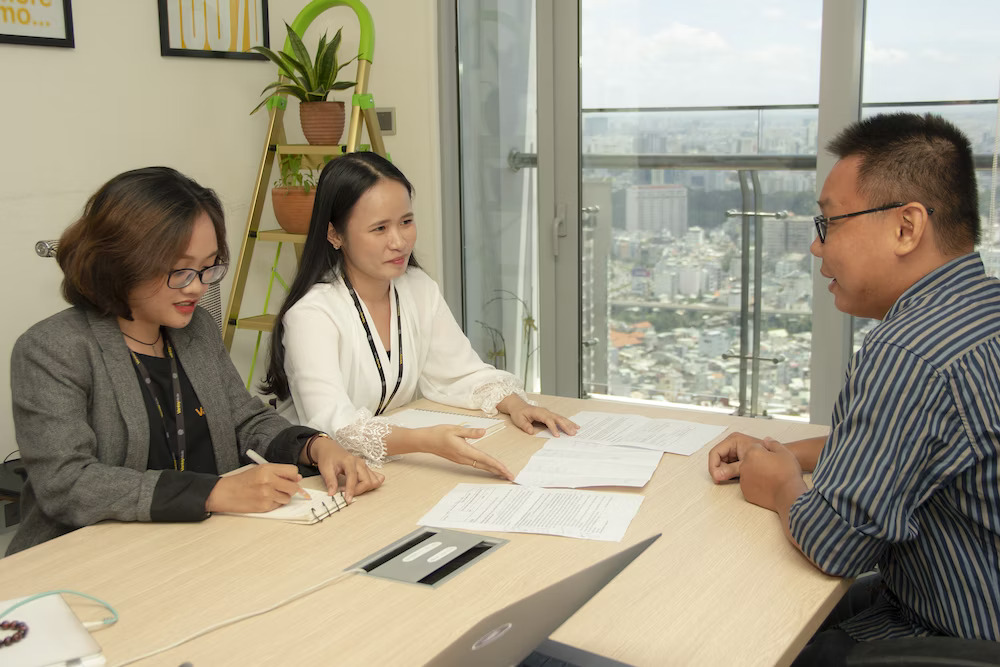 6 Key Pillars of UPSC CCE Mock Interview
The journey towards the coveted Civil Services Examination (CSE) conducted by the Union Public Service Commission (UPSC) is undeniably challenging. Amidst the various stages of this rigorous examination, the UPSC CCE Mock Interview stands as a defining moment for aspirants. In this comprehensive exploration, we unravel the significance of the UPSC CCE Mock Interview, understanding why it is not just a formality but a crucial milestone in an aspirant's pursuit of excellence.
Understanding the Essence of UPSC CCE Mock Interview
A Glimpse into the Rigorous Selection Process
The UPSC CSE is renowned for its thorough and competitive selection process. It comprises three stages – Prelims, Mains, and the Personality Test (Interview). The UPSC CCE Mock Interview, often referred to as the 'Personality Test,' is the final phase where candidates face a panel of experts who evaluate their suitability for the esteemed civil services.
Purpose and Format of the UPSC CCE Mock Interview
The primary purpose of the UPSC CCE Mock Interview is to assess the candidate's mental alertness, critical powers of assimilation, clear and logical exposition, balance of judgment, variety, and depth of interest, leadership qualities, and intellectual and moral integrity. The format involves a panel of experienced and knowledgeable individuals posing questions covering diverse topics.
Key Areas of Assessment
The Mock Interview evaluates a multitude of attributes, including but not limited to:
Communication Skills: Ability to express thoughts clearly and coherently.
Analytical Skill: Capacity to analyze information and make sound decisions.
Knowledge Depth: In-depth understanding of subjects related to the examination.
Leadership and Initiative: Assessing the potential to take charge and initiate action.
Social Traits: Evaluation of social awareness, empathy, and adaptability.
Mental Agility: Quick thinking and adaptability to changing situations.
The Transformative Power of the Mock Interview
Boosting Confidence and Temperament
One of the primary advantages of the Mock Interview is its ability to boost the candidate's confidence. The experience of facing a panel of seasoned professionals helps in overcoming nervousness and enhances the aspirant's temperament, preparing them for the actual interview.
Realistic Simulation of the Actual Interview
The Mock Interview serves as a realistic simulation of the actual interview, replicating the atmosphere and pressure that candidates will face. This simulation is invaluable, providing a glimpse into the dynamics of the real interview scenario.
Identification and Rectification of Weaknesses
Through constructive feedback, aspirants can identify their weaknesses and areas that need improvement. This self-awareness is crucial for targeted preparation, allowing candidates to rectify shortcomings before the final interview.
Navigating Common Challenges Faced by Aspirants
Handling Stress and Pressure
The UPSC CCE Mock Interview, more than just a simulation of an interview, serves as a crucible where candidates are immersed in the crucible of stress and pressure, forging resilience and composure. As aspirants navigate through this intense experience, they not only confront challenges but also unravel strategies for effective stress management, emerging stronger and more composed in the face of adversity.
The Mock Interview, designed to replicate the high-stakes environment of the actual UPSC interview, becomes a theatre of pressure where candidates are tested not only on their knowledge but also on their ability to maintain grace under stress. This facet of the preparation process is integral, as it mirrors the demanding situations that civil servants may encounter in their roles.
Amidst the pressure cooker of the Mock Interview, aspirants discover the profound impact of strategic stress management. They learn to channel nervous energy into focused concentration, turning stress into a catalyst for heightened alertness and quick thinking. Techniques such as controlled breathing, positive visualization, and mental preparedness become tools in their arsenal, helping them not just endure stress but transform it into a source of strength.
Maintaining composure under pressure is not just a skill cultivated for the interview room; it's a life skill that resonates throughout their journey in the civil services. The Mock Interview provides a controlled environment where candidates can experiment with various coping mechanisms, discovering what works best for them. This self-awareness becomes a compass guiding them through the uncharted territories of a challenging career.
Beyond the immediate impact on interview performance, the ability to manage stress and maintain composure becomes a cornerstone for effective decision-making and leadership – qualities paramount for success in civil services. Aspirants realize that the Mock Interview is not just a test of knowledge but a training ground for the resilience required in the unpredictable terrain of public service.
Articulating Responses Effectively
Effective communication stands as a cornerstone of success in the Mock Interview, transcending mere verbal expression. Aspirants embark on a journey of mastering the art of articulating their thoughts with eloquence and precision, creating a tapestry of words that goes beyond mere information, aiming for a profound impact.
In this dynamic process, aspirants delve into the intricacies of clear and concise expression, understanding that communication is not merely the transmission of words but the conveyance of ideas with resonance. The Mock Interview becomes a crucible where they refine the art of verbal articulation, ensuring that their responses not only disseminate information but leave an indelible impression on the interview panel.
Beyond the realms of conveying facts, aspirants grasp the importance of injecting a personal touch into their responses. It's about more than just being informative; it's about creating a connection through words. By infusing their answers with personal experiences, anecdotes, and relevant examples, aspirants transform their responses into narratives that resonate with authenticity.
Furthermore, the Mock Interview provides a platform for aspirants to understand the power of non-verbal communication. From body language to facial expressions, every nuance plays a role in conveying confidence, sincerity, and engagement. Aspirants learn to synchronize their verbal and non-verbal cues, creating a holistic communication package that captivates the attention of the interviewers.
Building Self-Confidence Through UPSC CCE Mock Interview
Confidence is a trait that can be developed and honed. The Mock Interview provides a platform for aspirants to build and exude self-confidence, a quality that is not only crucial for the interview but also for a career in civil services.
Well-Prepared Approach for the UPSC CCE Mock Interview
In-Depth Research on Expected Questions
Aspirants are encouraged to conduct thorough research on commonly asked questions in UPSC interviews. This includes topics ranging from current affairs to personal background and opinions on national and international issues.
Simulating Interview Scenarios
Practising during a UPSC CCE mock interview with mentors or peers is a valuable exercise. Simulating interview scenarios helps aspirants familiarise themselves with different questioning styles and prepares them for a variety of topics.
Enhancing Communication Skills 
Effective communication is not just about what is said but how it is conveyed. Aspirants are advised to work on their communication skills, ensuring clarity, coherence, and a well-structured presentation of ideas.
The Role of Feedback in Aspirant Growth
Constructive Criticism for Improvement
Feedback from experienced mentors and interviewers is a treasure trove for aspirants. Constructive criticism provides insights into areas that need improvement and serves as a guide for refining their approach.
Building Resilience through Feedback
Resilience is a quality that every civil service aspirant needs. The feedback received during the UPSC CCE mock interview helps in building resilience, teaching aspirants to view criticism as an opportunity for growth rather than a setback.
The Human Aspect of the UPSC CCE Mock Interview
Building Interpersonal Skills
The UPSC CCE Mock Interview is not just an assessment of knowledge; it is also an evaluation of interpersonal skills. Aspirants learn to navigate discussions, showcase empathy, and engage in meaningful conversations with the interview panel. This aspect is crucial, as civil servants often find themselves in situations where effective communication and understanding play pivotal roles.
Understanding the Dynamics of Panel Interaction
The dynamics of interaction with the panel are unique to each UPPSC CCE Mock interview. Aspirants gain insights into reading the room, adapting to different interviewers, and adjusting their approach based on the panel's dynamics. This understanding is invaluable, as it allows candidates to tailor their responses to the specific preferences and expectations of the panel.
Conclusion
Thus, the UPSC CCE Mock Interview is not merely a procedural step; it is a transformative experience that shapes aspirants into confident, knowledgeable, and resilient individuals. Beyond the evaluation, it is a stepping stone that propels candidates towards success in the final stage of the Civil Services Examination.
The lessons learned during the UPSC CCE Mock Interview extend far beyond the examination hall, preparing aspirants for the challenges they may encounter in their future roles as civil servants. Embracing the significance of this crucial milestone is key to not just facing the interview but acing it with grace and confidence.