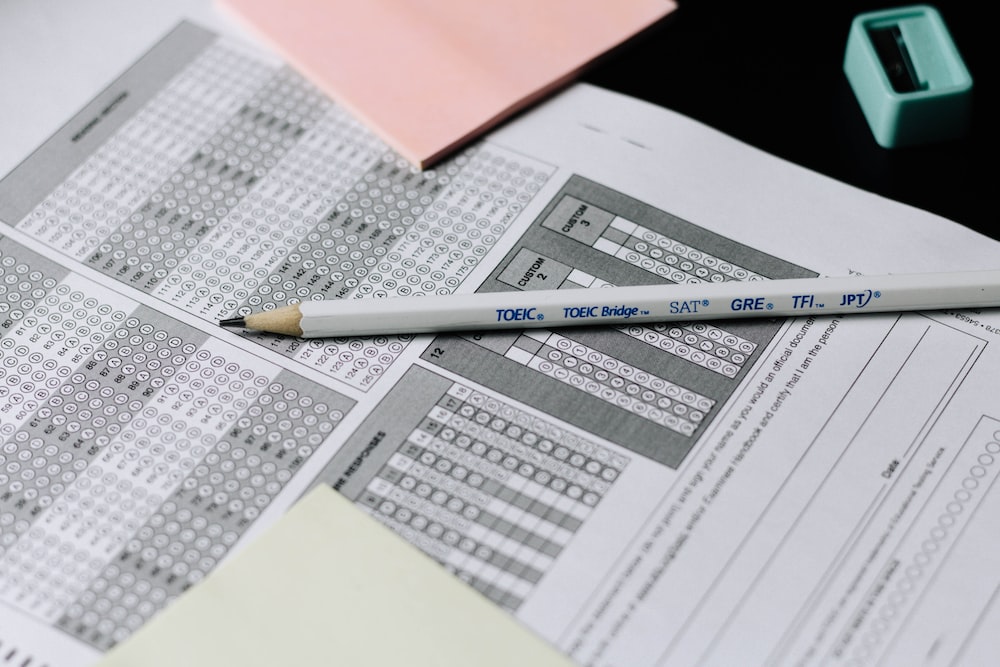 Acing APSC Prelims with Test Series
The journey to conquer the Assam Public Service Commission (APSC) prelims and secure a promising career in administration demands meticulous preparation. In this pursuit, one indispensable tool stands out – a well-structured test series. This blog elucidates the pivotal role of a comprehensive test series in aiding your triumph over the APSC prelims.
Understanding the APSC Prelims
To navigate any challenge successfully, understanding its essence is paramount. The APSC prelims encompass a diverse array of subjects, including General Studies, Current Affairs, Aptitude, History, and Geography among others. The extensive syllabus necessitates a well-organized approach to grasp and retain the information effectively.
Benefits of a Test Series:
Syllabus Mastery: A structured test series serves as a roadmap to syllabus completion. So, by consistently attempting mock tests, you ensure a systematic coverage of every topic. Thus, leaving no gaps in your knowledge.
Time Management: Time is a precious resource during the APSC prelims. So, the test series imitates actual exam conditions, providing an opportunity to practice solving questions within the stipulated time. Also, this practice enhances your speed and accuracy, critical for excelling in a time-bound exam.
Question Diversity: The test series encompasses a wide variety of question types. Also, this exposure familiarises you with different question patterns. Thus, reducing anxiety and boosting your confidence during the exam.
Self-Assessment: The test series enables you to objectively gauge your strengths and weaknesses. Also, analysing your performance after each test aids in identifying areas that need improvement. Consequently, it allows you to tailor your study plan accordingly.
Performance Tracking: A structured test series records your progress over time. Also, tracking your scores and witnessing improvements can be highly motivating. Thus, enhancing your confidence and overall morale.
Maximising Test Series Benefits 
Consistency is Key: Regularity in practising mock tests maintains the continuity of your preparation. Strive for equitable coverage of all subjects in your study plan.
In-depth Analysis: The analysis of test results is as crucial as taking the tests themselves. Delve into your mistakes and explore the provided solutions. This process enhances conceptual clarity, preventing the recurrence of errors.
Revision and Review: Utilise the insights from test performance to focus on weak areas and reinforce strong ones. Regular revision is essential for retaining information and achieving a deeper understanding of the subjects.
Supplementary Study Strategies: While the test series is a cornerstone of your preparation, it should be complemented by other strategies. These include reading newspapers to stay abreast of current affairs, consulting standard textbooks for comprehensive understanding, and participating in group discussions to gain diverse perspectives.
What You Can Gain from the Competition Care Test Series:
Flexible Learning: Embrace the freedom to learn at your own pace, right from your home, with a user-friendly approach that lets you set the speed of your learning.
Top-notch Mentorship: Access valuable techniques and methods shared by distinguished mentors in their respective domains, enriching your understanding.
Expert Educators: Each mentor excels in their field, providing clear directives, genuine enthusiasm, and professional insights within every instructional session.
Tailored Learning: Experience personalized attention and guidance, ensuring your individual queries are addressed and learning needs are met effectively.
Thorough Syllabus Coverage: The test series thoroughly covers the syllabus, exposing you to diverse question patterns, and ensuring a comprehensive exam preparation.
Real Exam Practice: Engage in realistic exam simulations through meticulously crafted test papers, preparing you for the time-sensitive nature of the actual exam.
Insightful Performance Analysis: Receive in-depth performance analysis after each test, pinpointing your strengths and areas that require further focus, enabling strategic study planning.
Continuous Enhancement: The test series continually evolves based on feedback and changing exam trends, assuring you're practising with relevant and up-to-date materials.
Boosted Confidence: As you progress through the test series, your enhanced skills and growing confidence become invaluable assets as you approach the final exam.
Supportive Learning Community: Connect with fellow aspirants in our learning community, exchanging insights, discussing strategies, and fostering a collaborative study environment.
The Competition Care offers more than just exam preparation; it presents a comprehensive learning journey that empowers skill development, self-improvement, and success attainment. Our commitment is to guide you seamlessly toward your desired accomplishments.
Conclusion
Embarking on the journey to conquer the APSC prelims necessitates a comprehensive approach. Also, a well-structured test series is a non-negotiable component of that approach. Its multifaceted benefits, ranging from thorough syllabus coverage to performance tracking, culminating in a holistic preparation experience. Remember, a consistent effort, a focused study plan, and an integrated test series can be the potent formula propelling you towards achieving the APSC prelims. Also, securing a luminous administrative career ahead.