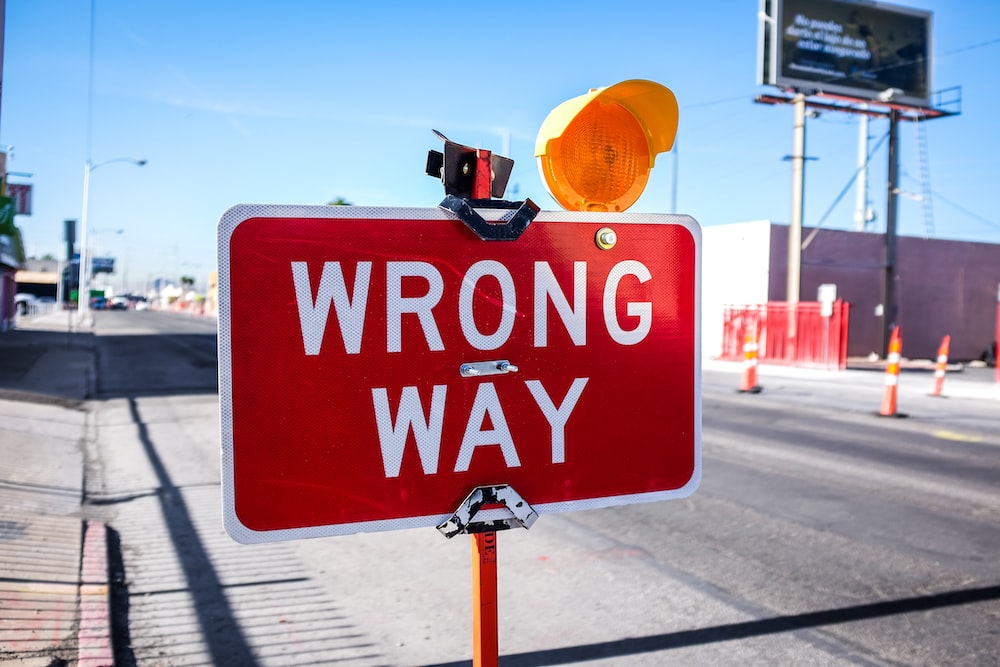 Common Errors in APSC Preparation
Getting ready for the APSC examination is a demanding endeavour that requires careful planning, dedication, and a strategic approach. Unfortunately, many aspirants stumble due to common errors that can be easily avoided. In this blog, we will delve into the most common errors made during APSC preparation and offer insights on how to steer clear of them. By learning from others' missteps, you can enhance your chances of success and approach the APSC exam with confidence.
Learning from common errors in APSC Prep
Lack of Clear Strategy:
One of the most disastrous common errors you can make while preparing for the APSC exam is the lack of a clear and comprehensive study strategy. Also, without a well-structured plan in place, you're at risk of ineffective preparation, wasted time, and increased stress. Developing a solid strategy that encompasses essential aspects like syllabus coverage, time management, and revision schedules is crucial for successful exam preparation. Here's why a lack of strategy should be avoided and how you can overcome this challenge:
Importance of a Comprehensive Study Strategy:
Focused Approach: A clear strategy keeps you focused on your goals and prevents aimless studying. Also, it guides your efforts toward achieving targeted outcomes.
Efficient Time Utilisation: With a structured plan, you can allocate your time effectively to cover all subjects and topics within the available timeframe. Additionally, this avoids last-minute cramming and reduces stress.
Optimised Syllabus Coverage: A strategy ensures you cover the entire syllabus rather than overemphasizing certain areas while neglecting others.
Components of an Effective Study Strategy:
Syllabus Mapping: Thoroughly understand the APSC exam syllabus. Categorize subjects, topics, and subtopics based on their weightage and relevance.
Study Plan: Create a daily, weekly, and monthly study plan that incorporates all subjects and topics. Allocate appropriate time based on their importance and complexity.
Time Management: Divide your study time into focused sessions. Use techniques like the Pomodoro method to maintain concentration and prevent burnout.
Revision Strategy: Schedule regular revision sessions to reinforce your learning. Prioritize high-priority topics during revisions.
Mock Tests and Practice: Plan mock tests at intervals to assess your progress and acclimatise to exam conditions. Adjust your strategy based on mock test performance.
Adaptability: Build flexibility into your strategy to accommodate unforeseen events or changes in your pace of learning.
Overcoming the Lack of Strategy:
Set Clear Goals: Define your exam goals, such as the score you aim to achieve and the subjects you want to excel in.
Break Down Tasks: Divide your study plan into manageable tasks. This prevents feeling overwhelmed and encourages consistent progress.
Prioritise Consistency: Stick to your strategy even on days when motivation is low. Consistency is key to successful preparation.
Regular Assessments: Review your strategy periodically. Adjust it based on your progress, strengths, and weaknesses.
Seek Guidance: Consult mentors, teachers, or experienced candidates to get insights on creating an effective study strategy.
A well-structured study strategy is the foundation of successful APSC exam preparation. It provides a roadmap for your efforts, ensures comprehensive coverage of the syllabus, and maximises your chances of achieving your desired results. By dedicating time to creating a clear and holistic strategy that encompasses syllabus coverage, time management, and effective revision, you can steer clear of the pitfalls of haphazard learning and approach the APSC exam with confidence and preparedness.
Ignoring the Syllabus:
One of the critical errors that can significantly hinder your preparation for the APSC exam is overlooking or underestimating the importance of the official syllabus. The APSC exam is renowned for its adherence to the syllabus, and neglecting key topics can have serious consequences on your performance. It's imperative to familiarise yourself with the syllabus and structure your study plan around it. Here's why this mistake should be avoided and how you can effectively address it:
Importance of Paying Attention to the Syllabus:
Guided Focus: The syllabus outlines the topics and subjects that will be covered in the exam. Paying attention to it ensures you know precisely what to study and what to prioritize.
Effective Study Planning: The syllabus acts as a roadmap for your preparation journey. Ignoring it might lead to haphazard learning and a lack of direction in your study plan.
Minimised Surprises: The APSC exam tends to stick closely to the syllabus. Neglecting certain topics due to lack of familiarity might result in encountering unfamiliar questions during the exam.
Effectively Addressing the Syllabus:
Thorough Review: Read the syllabus thoroughly to understand the subjects, topics, and subtopics covered in the exam. Make a checklist of these to ensure comprehensive coverage.
Topic Prioritisation: Determine the weightage of each topic based on past trends or official information. Allocate more study time to high-weightage areas while ensuring you cover all subjects.
Create a Study Plan: Develop a structured study plan that aligns with the syllabus. Break down your study time to cover each subject and topic within the given timeframe.
Regular Updates: Keep yourself updated with any changes or additions to the syllabus. The APSC might release updates that could impact your preparation strategy.
Resource Selection: Choose study materials that are in sync with the syllabus. This prevents wasting time on irrelevant or outdated content.
Mock Tests: Practice mock tests that are designed according to the syllabus. This helps you become accustomed to the types of questions and format you'll encounter in the actual exam.
Review and Adjust: Periodically review your progress to ensure you're on track with the syllabus coverage. Adjust your study plan if needed to ensure comprehensive preparation.
Ignoring the official syllabus when preparing for the APSC exam is one of the common errors that can have serious repercussions on your performance. By recognizing the importance of the syllabus, thoroughly understanding its contents, and integrating it into your study plan, you can ensure that your preparation is focused, comprehensive, and well-aligned with the expectations of the exam. Prioritising syllabus coverage enhances your chances of success and helps you approach the APSC exam with the confidence and knowledge needed to excel.
Overloading with Resources
Using numerous study materials might seem beneficial, but it can lead to confusion and wasted effort. Stick to a few reliable resources and master them thoroughly. Quality matters more than quantity.
Neglecting Current Affairs
The APSC exam includes a significant focus on current affairs. Ignoring this aspect can severely hamper your performance. Regularly read newspapers, magazines, and online sources to stay updated on current events.
Disregarding Exam Instructions
One of the common errors that can severely impact your performance in the APSC exam is failing to read and comprehend the exam instructions thoroughly. Also, neglecting these instructions might lead to unnecessary errors and misunderstandings during the actual exam. To avoid such pitfalls, it's crucial to prioritise understanding and following the instructions provided. Here's why this is essential and how you can practice better instruction comprehension:
Importance of Reading Exam Instructions:
Avoid Mistakes: Exam instructions often contain specific guidelines about question format, answer requirements, and other essential details. Also, ignoring these instructions can result in answering questions incorrectly or omitting crucial information.
Time Management: Properly understanding the instructions allows you to allocate your time effectively. Consequently, you won't waste time on questions that require a different approach or more time than others.
Minimise Stress: Clear comprehension of instructions reduces stress and anxiety during the exam. Thus, you'll feel more confident in your approach when you know you're following the given guidelines accurately.
Practising Instruction Comprehension:
Mock Test Practice: Incorporate reading and understanding instructions as part of your mock test practice. Also, this not only helps you get accustomed to the process but also highlights the importance of following instructions.
Highlight Key Points: As you read instructions, use a highlighter or underline key points. Therefore, this visual aid can draw your attention to critical information, ensuring you don't miss any details.
Take Your Time: Rushing through instructions can lead to misunderstandings. So, take a moment to read and digest each instruction before proceeding to answer the questions.
Clarify Doubts: If you're unclear about any instruction, seek clarification from your exam preparation mentor or a trusted source. Additionally, it's better to ask in advance than to face confusion on exam day.
Simulate Exam Conditions: During your mock tests, create an environment that mimics the actual exam. This includes timing yourself and adhering to all instructions as if it were the real thing.
Practice Different Types of Instructions: Mock tests and previous papers may have varying types of instructions. So, familiarise yourself with different styles to be prepared for anything.
Review Your Performance: After each mock test, review your performance not only in terms of content but also in following instructions. Identify areas where you could have improved your instruction comprehension.
Ineffective Time Management
Poor time management can lead to incomplete coverage of the syllabus. Therefore, set realistic daily, weekly, and monthly study goals. Also, utilise techniques like the Pomodoro method to enhance focus and productivity.
Disregarding Mock Tests
Mock tests hold immense value as they serve as vital assessment tools to gauge your exam readiness and enhance your exam-taking skills. Failing to incorporate mock tests into your preparation is a major common errors that can leave you ill-equipped to handle the exam's format, time constraints, and overall pressure. Here's why mock tests are essential and how they contribute to your exam success:
Importance of Mock Tests:
Realistic Simulation: Mock tests replicate the actual exam environment, allowing you to experience the format, time limits, and pressure firsthand.
Progress Evaluation: Regularly taking mock tests helps you gauge your progress. Analysing your performance helps identify strengths and areas needing improvement.
Time Management: Mock tests train you to manage your time effectively, helping you allocate the right amount of time to each question and section.
Adaptation: Practicing with different mock tests exposes you to varying question patterns and difficulty levels, preparing you to tackle diverse challenges.
How Mock Tests Improve Exam Readiness:
Identifying Weaknesses: Mock tests reveal subjects or topics where you're struggling, enabling targeted improvement.
Building Confidence: By performing well in mock tests, you boost your confidence, easing anxiety on the actual exam day.
Strategizing: Experiment with strategies during mock tests to optimize your approach for the actual exam.
Learning from Mistakes: Analyse mistakes made during mock tests to rectify them before the actual exam.
Mock tests are a cornerstone of effective APSC preparation. They provide a realistic preview of the exam atmosphere, help you gauge progress, refine exam-taking skills, and build confidence. By incorporating mock tests into your study routine, you equip yourself with the necessary tools to handle the APSC exam's challenges successfully.
Lack of Consistency
Consistency serves as the cornerstone of effective exam preparation. It involves maintaining a steady and regular study routine throughout your preparation period. Irregular study patterns, on the other hand, can introduce obstacles that hinder your progress and negatively impact your overall performance in the APSC exam. Here's why consistency is vital and how you can achieve it:
Importance of Consistency:
Retained Learning: Consistency helps in retaining the information you've learned. Also, frequent and regular revision prevents forgetting and ensures that concepts stay fresh in your mind.
Thorough Coverage: Regular study sessions ensure that you cover the entire syllabus comprehensively. So, this holistic approach minimizes the chances of encountering unfamiliar topics during the exam.
Building Skills: Consistent practice enhances your problem-solving skills, time management, and familiarity with different types of questions. Moreover, this is crucial for tackling the APSC exam effectively.
Reduced Stress: Consistency reduces the last-minute rush and stress. Also, by spreading out your study efforts over time, you can avoid cramming and its associated anxiety.
Achieving Consistency:
Establish a Routine: Create a daily or weekly study schedule that you can realistically stick to. Additionally, factor in breaks and leisure time to avoid burnout.
Set Small Goals: Break down your study goals into smaller, achievable tasks. Thus, this makes it easier to maintain consistency by providing a sense of accomplishment after completing each task.
Time Management: Use techniques like the Pomodoro method, where you study for focused periods (e.g., 25 minutes) followed by short breaks. Also, this helps maintain energy and focus throughout the study session.
Regular Revision: Dedicate time to regular revision sessions. Therefore, reviewing previously covered material reinforces learning and keeps concepts fresh in your memory.
Stay Accountable: Share your study goals with a friend or family member who can hold you accountable. So, this external motivation can help you stick to your study routine.
Adapt as Needed: Life can be unpredictable, so be prepared to adjust your study routine when necessary. Also, the key is to find a balance that works for you and allows for flexibility without sacrificing consistency.
Track Your Progress: Keep a record of your study sessions and accomplishments. This visual progress log can motivate you to maintain your consistency.
In APSC exam preparation, consistency reigns supreme. It ensures you cover the syllabus thoroughly, retain information, and build the necessary skills for success. Thus, by establishing a structured routine, setting achievable goals, and incorporating effective time management techniques, you can overcome the challenges of irregular study patterns and maintain steady progress. So, remember that consistent, dedicated efforts significantly increase your chances of performing well in the APSC exam and achieving your desired results.
 Neglecting Previous Papers
Studying previous years' question papers helps you understand the exam pattern, question trends, and difficulty level. Also, this insight is crucial for tailored preparation.
Lack of Revision
Regular revision is key to retaining information. Failing to revise can result in forgetting previously learned concepts, leading to subpar performance during the actual exam.
Overlooking Health and Well-being
Your physical and mental well-being directly impact your performance. Neglecting sleep, exercise and proper nutrition can lead to burnout and decreased efficiency.
Procrastination
Delaying study sessions can build up stress and reduce the effectiveness of your preparation. Therefore, break tasks into smaller, manageable portions to counteract procrastination tendencies.
Conclusion
 APSC preparation demands discipline, dedication, and a strategic approach. Thus, by understanding and avoiding these common errors, you can enhance your chances of success. So, create a clear study plan, prioritise key topics, manage time effectively, and maintain a healthy lifestyle. Remember, learning from other's mistakes is a powerful way to ensure a smoother path toward achieving your APSC goals. Good luck!