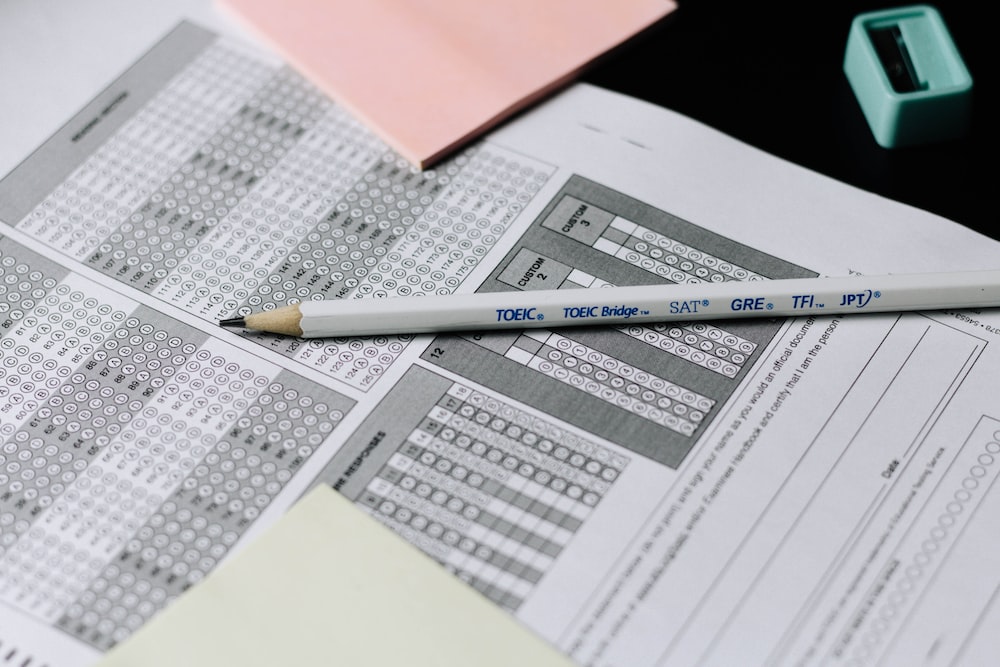 MCQs in APSC Exam: Expert suggested tips
Multiple Choice Questions (MCQs) are a common format in the APSC exam, testing candidates' knowledge, analytical skills, and ability to make informed choices. The APSC exam is highly competitive, and mastering the art of tackling MCQs is crucial for achieving success and securing a high score.
Multiple choice questions are designed to present candidates with a question stem, followed by a set of answer options. The challenge lies in selecting the correct answer from a range of options, often with subtle variations. These questions require careful reading, critical thinking, and the ability to apply subject knowledge effectively.
The APSC exam covers a wide range of subjects, including General Studies, Optional Subjects, and Current Affairs. Also, each subject may have its own set of MCQs. Therefore, understanding how to approach them systematically is crucial for maximizing your score. By implementing the strategies outlined in this blog, you will be better equipped to tackle MCQs in a structured and efficient manner.
Successfully handling multiple-choice questions involves more than mere guesswork. Also, it requires a systematic approach that involves carefully analyzing the question, and eliminating incorrect answer options. Additionally, selecting the most appropriate choice based on logical reasoning and subject knowledge.
In the following sections, we will delve deeper into the strategies for handling MCQS, offering special tips and techniques to enhance your ability to analyze and select the correct answer options.  In this blog, we will explore effective strategies to handle MCQs in the APSC exam. We will discuss special tips and techniques that will enhance your chances of selecting the correct answers and maximizing your overall score.
Strategies for answering MCQs in APSC
Read the question carefully: Pay close attention to the question stem, identifying the key information and any specific instructions provided. Understanding the question thoroughly is essential for selecting the correct answer option.
Analyze all answer options: Before selecting an answer, read through all the options. This helps in eliminating obviously incorrect choices and narrowing down the possibilities.
Use the process of elimination: Eliminate the answer options that are clearly incorrect. This strategy increases your chances of selecting the correct answer by reducing the choices.
Look for clues within the question: Sometimes, the question itself provides hints or clues to the correct answer. Pay attention to keywords, phrases, or contexts that might guide you towards the right choice.
Apply the method of reasoning: Use logical reasoning to analyze the answer options. Eliminate choices that do not align with the given information or contradict established facts. Look for patterns, relationships, or cause-effect associations to arrive at the correct answer.
Use prior knowledge and subject expertise: Rely on your knowledge and understanding of the subject matter. Use your background knowledge to evaluate the answer options and identify the most accurate response.
Manage time effectively: Since APSC exams have a limited time frame, manage your time wisely. Avoid spending too much time on a single question. If you are unsure about an answer, make an educated guess and move on. Mark questions for review if you have time left at the end.
The benefit of practising answers to Test series questions 
Practising with comprehensive test series is particularly beneficial for mastering Multiple Choice Questions (MCQs) in the APSC exam. Test series provide a wide range of MCQs, allowing you to hone your skills in analyzing and selecting the correct answers. By regularly practising with MCQ-based test series, you become familiar with the question patterns, develop effective strategies for elimination and reasoning, and improve your accuracy and speed in answering MCQs. This targeted practice strengthens your ability to handle MCQs with precision and confidence, significantly enhancing your performance in the APSC exam.
Special Tips for Handling MCQs in APSC
Avoid jumping to conclusions or making assumptions before reading the entire question.
Be cautious with answer options that include absolute terms like "always" or "never" as they are often incorrect.
Pay attention to negative phrasing or double negatives in the questions, as they can be tricky.
If you're unsure, trust your initial instinct. Research shows that the first answer choice that comes to mind is often correct.
Conclusion
Handling multiple choice questions in the APSC exam requires a combination of careful reading, critical thinking, and subject knowledge. So, by following effective strategies such as reading the question carefully, eliminating options, reasoning logically, and managing time effectively, you can improve your chances of selecting the correct answers. Incorporating special tips like avoiding assumptions and trusting your instincts will enhance your performance. So, with consistent practice and application of these strategies, you can confidently tackle multiple-choice questions and increase your overall score in the APSC exam.