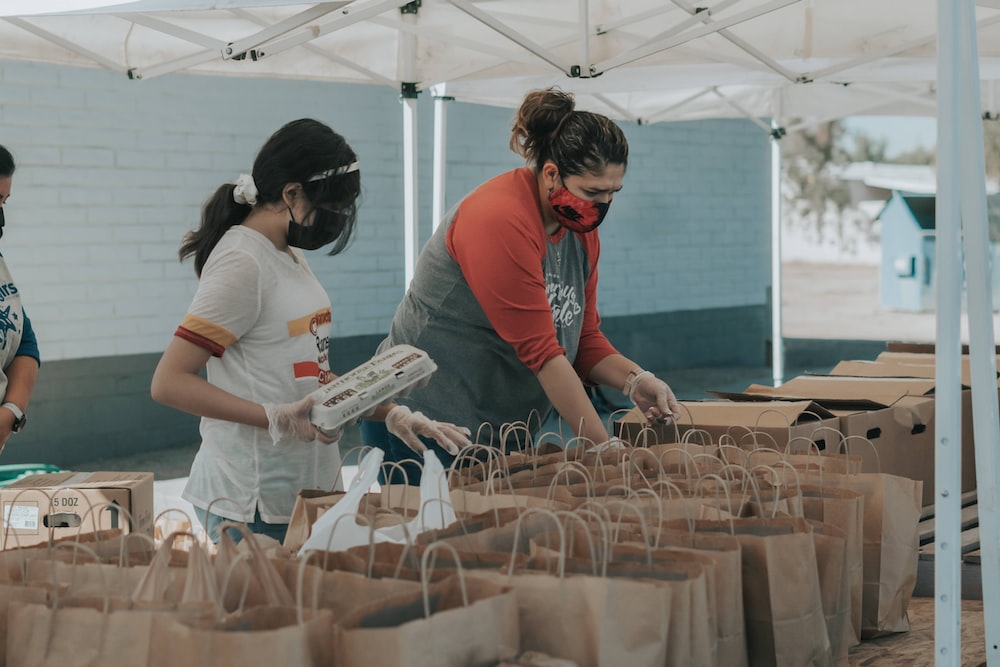 5 Reasons: UPSC Aspirants Should Volunteer
The journey of preparing for the UPSC exams is an arduous one, requiring dedication, hard work, and determination. Aspirants spend countless hours buried in books, mastering subjects ranging from history to economics. However, there's one often-overlooked aspect that can significantly enrich your UPSC preparation – volunteering. In this blog, we'll explore why UPSC aspirants should volunteer and how it can be a valuable addition to your journey.
Top reasons why UPSC aspirants should volunteer
UPSC Aspirants should volunteer#1 Gaining Real-World Experience
One of the most compelling reasons for UPSC aspirants to volunteer is the opportunity to gain real-world experience. While books and study materials offer theoretical knowledge, volunteering exposes you to practical challenges and experiences. Whether you're working on a community development project, participating in a health camp, or teaching underprivileged children, each experience adds a layer of understanding to your knowledge.
Consider an aspirant studying India's healthcare system. Volunteering in a healthcare project allows you to witness the challenges faced by the system firsthand. It's not just about memorizing facts; it's about understanding the nuances and complexities of the subjects you're preparing for.
UPSC Aspirants should volunteer#2 Building a Stronger Resume/CV
In the competitive world of UPSC exams, a well-rounded resume or CV can make a significant difference. Volunteering provides you with valuable experiences to showcase on your application. It demonstrates your commitment to social causes, your ability to work in diverse environments, and your dedication to community service.
When framing your volunteer experiences on your resume, emphasize the skills you've gained and the impact you've made. It can be a powerful testament to your character and capabilities, setting you apart from other candidates.
UPSC Aspirants should volunteer#3 Developing Soft Skills
Beyond academic knowledge, UPSC aspirants need a range of soft skills to succeed. These include communication, leadership, problem-solving, and teamwork. Volunteering offers an excellent platform to develop these skills.
Imagine volunteering as a team leader in a disaster relief project. You'll have to communicate effectively with team members, make critical decisions under pressure, and coordinate efforts to achieve a common goal. These experiences can be invaluable during the UPSC interview and personality test, where your soft skills are thoroughly evaluated.
UPSC Aspirants should volunteer#4 Expanding Social and Professional Networks
Volunteering introduces you to a diverse network of people, from fellow volunteers to professionals and community members. These connections can be immensely valuable. They can provide insights, guidance, and even mentorship as you navigate the challenging UPSC journey.
Consider this: A fellow volunteer may have successfully cleared the UPSC exams and can offer tips and strategies. A professional you meet during volunteering might provide career guidance or connect you with relevant resources. Building such connections can significantly enhance your preparation and outlook.
UPSC Aspirants should volunteer#5 Fostering a Sense of Social Responsibility
Finally, volunteering fosters a profound sense of social responsibility and empathy. As you work towards the betterment of your community or a specific cause, you develop a heightened awareness of societal issues. You understand the challenges faced by different segments of society, which can be a powerful motivator in your pursuit of civil services.
Volunteering can fundamentally change your perspective, making you a more socially conscious and compassionate individual. It's not just about passing an exam; it's about becoming a responsible citizen who actively contributes to society.
Conclusion
In the challenging and competitive world of UPSC exams, every edge counts.  So, UPSC aspirants should volunteer as it is a unique opportunity to gain real-world experience. Also, enhance their resumes, develop crucial soft skills, expand their networks, and foster a sense of social responsibility. Additionally, it's not just an extracurricular activity; it's a valuable component of holistic development.
So, as you prepare for the UPSC exams, consider how volunteering can enrich your journey. Moreover, seek opportunities that align with your interests and passions, and you'll find that giving back to the community can also propel you forward in your pursuit of civil services.
Remember, success in the UPSC exams isn't just about what you know; it's also about who you are and the positive impact you can have on society. Therefore, volunteering can help you become a more well-rounded and socially conscious individual. Thus, these qualities can serve you well in both your exams and your future career.