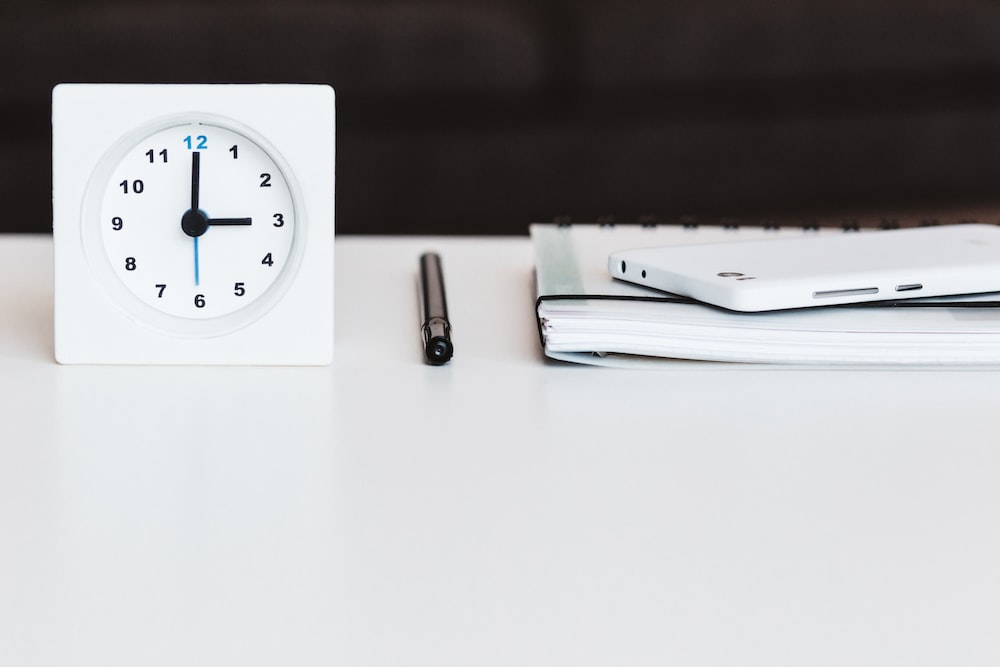 7 Master Tips for UPSC Preparation Time
Preparing for the Union Public Service Commission (UPSC) exam is a monumental journey that opens doors to a prestigious career in India's administrative services. The path to becoming a civil servant requires meticulous planning, dedicated effort, and a thorough understanding of the UPSC preparation time commitment involved. This guide delves into the nuances of UPSC preparation time, taking into account various factors, preparation stages, and strategies for effective utilisation of time.
How to plan the UPSC preparation time management
Understanding the UPSC Exam
The UPSC exam is a multi-stage process comprising the Preliminary Examination (Prelims), the Main Examination (Mains), and the Interview/Personality Test. It covers an extensive syllabus that encompasses subjects ranging from history and geography to governance and ethics. Recognising the scope and complexity of the exam is the first step in comprehending the time required for preparation.
Factors Influencing UPSC Preparation Time
The time needed for UPSC preparation can vary widely based on multiple factors. These factors include an individual's educational background, prior knowledge of subjects, availability of study resources, personal commitments, and the ability to grasp concepts. Candidates with a strong foundation in the subjects might require less time compared to those starting from scratch.
What is the ideal UPSC Preparation Time?
On average, candidates devote 8 to 12 months for Prelims preparation, followed by another 6 to 8 months for Mains. The timeline is influenced by whether one is preparing full-time or part-time. Full-time aspirants might allocate more hours daily, while part-timers need to optimise their limited study time effectively. Overall, candidates generally spend 1.5 to 2.5 years on UPSC preparation, including all stages.
Understanding the UPSC Preparation Time Commitment 
Preparing for UPSC is not a sprint but a marathon. Consistency, discipline, and dedication are essential for success. Balancing study hours with relaxation, exercise, and adequate sleep is crucial for maintaining focus and mental well-being. A well-structured study routine helps in making the best use of available time. Effective time management is the key to conquering the UPSC exam. By following this strategic time structure, you'll optimise your preparation and boost your chances of success.
Preparing for IAS in Limited Time (tips)
Candidates with time constraints, such as job commitments or family responsibilities, can still prepare effectively by adopting strategic methods. Creating a timetable that integrates study sessions into daily routines and using techniques like the Pomodoro Technique for focused bursts of study can be immensely helpful.
 UPSC Preparation Time for Prelims
The Prelims stage demands focused preparation, typically spanning 8 to 12 months. Breaking down the syllabus and understanding the weightage of each topic aids in creating a structured study plan.
Carefully Read and Understand the Syllabus
Dissect the Prelims syllabus meticulously. Categorize subjects and topics as per familiarity and importance. This process aids in targeted UPSC preparation time.
Become a Planner
Creating a comprehensive study plan that allocates time to each subject and topic prevents procrastination. Balancing static subjects with current affairs is vital.
Reduce Study Sources
Avoid information overload by selecting a limited number of trusted study resources. Refer to standard books and reliable online sources for updated content.
Create Last-Minute Important Notes
In the hustle and bustle of UPSC exam preparation, the final stretch often requires quick and efficient revision. This is where your well-organized last-minute notes come into play. As you dedicate hours to studying, simultaneously curate these concise yet comprehensive notes that will serve as your go-to resource during those critical last-minute revision sessions.
The benefits of having these notes are multifold. Firstly, they serve as a quick refresher, saving you precious time that would otherwise be spent scrolling through textbooks or searching for information online. Secondly, during the final stages, when information overload might cause panic, these notes act as a calming anchor, reminding you of the core essentials. They help you avoid feeling overwhelmed by offering a structured overview.
Note-making isn't just about summarizing information; it's about curating a roadmap to your success. Consider including mnemonic devices, keywords, mind maps, and any other memory aids that have helped you retain information. Visual cues can be particularly effective in triggering your memory during those high-stress moments.
Frequent Revision: Enhancing Retention and Mastery
Frequent revision is a pivotal aspect of effective UPSC preparation time. While delving into the vast ocean of subjects, it's easy for information to fade over time. Regularly revisiting topics is the key to combating this challenge. Incorporating dedicated revision sessions into your study schedule serves to reinforce your understanding, solidify concepts, and enhance your memory retention.
By revisiting previously covered material, you're actively engaging with the information multiple times, strengthening your cognitive connections. This not only aids in recalling facts and concepts during the exam but also contributes to a deeper level of mastery. When you revisit topics at intervals, you're more likely to notice nuances you might have missed during initial study sessions. As you progress through the UPSC journey, your understanding becomes more layered and comprehensive, enabling you to approach questions from various angles.
Prioritise Understanding for Long-Term Success
As you embark on your UPSC preparation journey, the foundation you lay plays a crucial role in determining your success. Instead of focusing solely on memorisation, it's paramount to prioritise understanding. Memorisation might help in the short term, but it's a shallow approach that doesn't stand the test of time. What truly endures is a robust conceptual foundation.
Understanding the underlying concepts behind the information equips you with the ability to apply your knowledge to diverse scenarios. It empowers you to analyse and critically evaluate situations, which is vital not only for Prelims but also for Mains and the interview stage. With a strong foundation, you're better prepared to answer questions that require application, analysis, and even creative thinking.
Building a strong foundation involves diving deep into subjects, dissecting concepts, and grasping the why and how behind each piece of information. This approach transforms you from a passive recipient of facts to an active learner who can navigate complex questions with confidence. Moreover, a solid conceptual understanding prepares you for lifelong learning, as you'll be equipped to adapt your knowledge to various contexts even beyond the exam.
Conclusion
In UPSC preparation time, strategy is a valuable asset. Recognise your individual strengths, adapt to your circumstances, and personalise your preparation timeline. Also, the UPSC exam demands a commitment that goes beyond the syllabus; it calls for determination, perseverance, and an unwavering belief in your ability to succeed. With a structured 365-day strategy, you're equipped for UPSC preparation time and success. Your diligence, consistency, and adaptability will shape your progress. Therefore, trust in your preparation and persevere as you approach the exam. Remember, your hard work and strategic planning will lead you to triumph.
Also, frequent revision keeps your memory sharp, while a solid understanding serves as a compass that guides your analytical skills.
Ultimately, excelling in the UPSC exam is not just about the exam itself; it's about preparing yourself for a future where your knowledge and skills will be put to use. By dedicating UPSC preparation time to revisiting topics and prioritising deep understanding, you're investing in your own growth and long-term success. So, as you navigate the intricate path of UPSC preparation time, remember that building a strong foundation and embracing the power of revision will be your allies in this transformative journey.