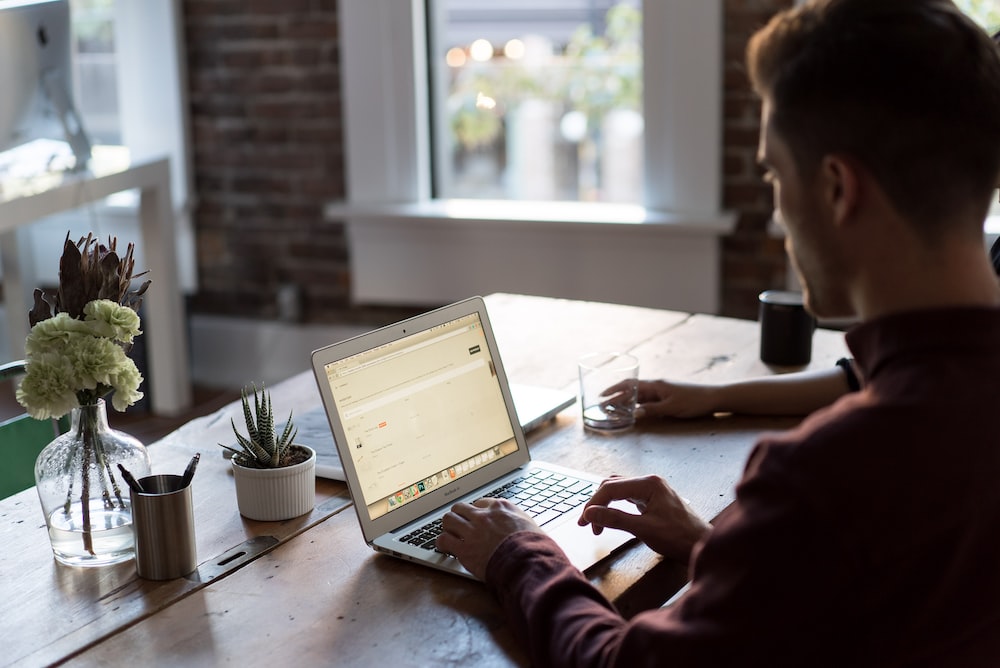 Online Guidance for Success in APSC Exam
In the pursuit of becoming a successful officer in the Assam Public Service Commission (APSC), aspirants face various challenges in their exam preparation journey. Recognizing the need for comprehensive coaching, Competition Care, APSC/UPSC coaching institute based in Satgaon, Guwahati, provides online guidance for APSC and UPSC (Union Public Service Commission). With the advancements in technology, the institute now brings its acclaimed coaching program to the comfort of aspirants' homes through its online guidance programme.
Why Embrace Online Guidance?
With the online version of the Comprehensive Coaching Programme, Competition Care caters to the needs of aspirants who wish to access quality guidance from the best mentors while studying from home. Also, the institute understands the significance of adapting to modern times. Thus, making it easier for aspirants to avail the benefits of this course through technology.
From Aspirant to Officer: All-inclusive Guidance
At the core of Competition Care's online guidance programme lies its commitment to transforming aspirants into officers in the esteemed Civil Services. Also, with the founders of Competition Care being APSC toppers themselves, aspirants can rest assured of receiving guidance from accomplished mentors who have walked the same path to success.
Comprehensive Support through All Stages
The online coaching programme offers extensive guidance through every stage of the APSC exam, including Prelims, Mains, and Interviews. Also, aspirants will receive daily support and personalised attention from the APSC toppers. Thus, ensuring a complete transformation from an aspiring candidate to a confident officer-to-be. Additionally, each class at Competition Care is a Topper's Talk, featuring insights and strategies shared by those who have achieved success in the exam.
Success-Driven Approach
Competition Care takes pride in its course's unparalleled ability to convert aspiring candidates into successful officers. Also, the institute's results and success stories stand as a testament to the effectiveness of its coaching methodology. The rigorous curriculum, combined with expert mentorship, empowers aspirants to realise their potential. Consequently,  they succeed in the highly competitive APSC exam.
The Personal Touch of Topper's Guidance
One of the distinguishing factors of Competition Care's online guidance programme is the personal touch of Topper's guidance. Aspirants receive mentorship and counselling tailored to their individual needs, helping them identify their strengths and areas of improvement. This personalised approach ensures aspirants are fully prepared to face the challenges of the APSC exam with confidence.
Supporting Aspirants' Well-being
Apart from academic excellence, Competition Care acknowledges the significance of aspirants' well-being during the rigorous exam preparation phase. The institute provides valuable tips on managing stress, maintaining work-life balance, and staying motivated to ace the exam.
Advantages of Online Classes for APSC Preparation
Flexibility and Convenience
 Online classes offer the flexibility to study from anywhere and at any time, catering to aspirants' busy schedules and commitments. It eliminates the need for physical travel, saving time and effort.
Access to Experienced Faculty
 Competition Care's online classes provide access to experienced faculty members who possess in-depth knowledge of APSC exam trends. Their expertise and guidance enhance the quality of learning.
Interactive Sessions and Doubt-solving
 The online platform facilitates interactive sessions where aspirants can actively participate and ask questions. Also, doubt-solving opportunities provide personalised guidance. Thus, addressing individual queries and concerns.
Online Resources and Mock Tests
 Aspirants have access to a wide range of online resources. Also, study materials and mock tests reinforce learning. Thus, these resources aid in comprehensive preparation and better retention of concepts.
Tailored Curriculum and Subject-wise Guidance
Well-Structured Curriculum
 Competition Care designs a well-structured curriculum that caters to aspirants' needs and aligns with the APSC exam requirements. Also,  it ensures a comprehensive and focused approach to covering all relevant topics.
Focus on Core Subjects
 The online classes prioritise core subjects such as General Studies, Optional Subjects, and Current Affairs, which are vital for success in the APSC exam. Special attention is given to these crucial areas.
Personalised Guidance
 Aspirants receive personalised guidance to target their individual strengths and weaknesses. Also, this approach helps identify areas that need improvement. Thus, it allows for tailored study plans.
Interactive Live Classes and Virtual Learning
Engaging Learning Experiences:

Real-time interactive classes create engaging learning experiences for aspirants. The dynamic exchange of ideas and discussions enriches the learning process.

Enhanced Participation and Collaboration:

 Virtual learning platforms foster participation and collaboration among aspirants from different locations. Aspirants can share insights, learn from each other, and grow together.

Modern Teaching Tools and Technologies:

Competition Care utilises modern teaching tools and technologies to deliver effective online classes. The use of audio-visual aids and interactive elements enhances understanding and retention.
Comprehensive Test Series and Performance Analysis
Assessment of Progress:

The test series designed by Competition Care assesses aspirants' progress at regular intervals. It helps aspirants track their performance and identify areas that need improvement.

Personalised Feedback:

Aspirants receive personalised feedback on their test performances, providing valuable insights into their strengths and weaknesses. This feedback helps in refining their preparation strategy.

Boosting Confidence:

Regular mock tests help aspirants improve time management skills and build confidence in tackling the actual APSC exam. Practice and familiarity with the exam format enhance their readiness.
Thus, the advantages of online guidance in classes offered by Competition Care for APSC preparation provide a comprehensive, flexible, and effective learning experience. Also, aspirants can leverage these benefits to enhance their preparation. Eventually, increase their chances of success in the competitive APSC exam.
Conclusion
With its online version of the Comprehensive Coaching Programme for APSC and UPSC, Competition Care brings forth a remarkable opportunity for aspirants to receive top-notch guidance from APSC toppers. Also, the institute's success-driven approach, personalised attention, and unwavering commitment to aspirants' success make it the preferred choice for transforming aspiring candidates into successful officers. So, embrace the expertise of Competition Care to realise your dreams of serving as an esteemed officer in the Civil Services of Assam.