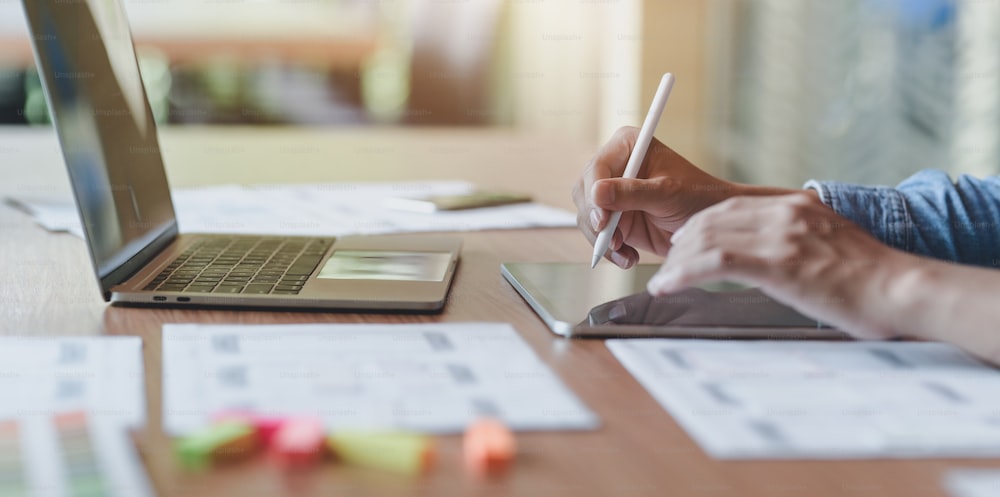 Best 10 Common FAQs on UPSC Preparation
UPSC Aspirants often find themselves overwhelmed with questions when embarking on this journey. This blog aims to provide answers to some common FAQs on UPSC preparation. Therefore, whether you're just starting or are already on the path, this comprehensive guide will offer insights and strategies to help you succeed.
Now, let's delve into the common FAQs on UPSC preparation for different scenarios, starting with the essentials for beginners.
Common FAQs on UPSC preparation and tips
Common FAQs on UPSC preparation#1 UPSC exam structure?
Before diving into common FAQs on UPSC preparation, it's crucial to understand the UPSC exam structure. The Civil Services Examination consists of three stages: the Preliminary Examination, the Main Examination, and the Personality Test (Interview). Each stage poses unique challenges and requires a tailored approach to preparation.
Common FAQs on UPSC preparation#2 The Preliminary Examination
The first stage, the Preliminary Examination, comprises two papers: General Studies Paper-I and General Studies Paper-II (CSAT). General Studies Paper-I tests your knowledge of various subjects such as history, geography, economics, and current affairs. Paper II evaluates your aptitude and logical reasoning skills.
Common FAQs on UPSC preparation#3 The Main Examination
The Main Examination, often regarded as the heart of the Union Public Service Commission (UPSC) civil services examination, is the second crucial stage in your journey toward becoming a civil servant in India. Also, it's where your depth of knowledge, analytical skills, and ability to articulate your thoughts are put to the test. Moreover, in this section, we'll delve into the intricacies of the main examination and provide insights on how to conquer this formidable phase.
Let's explore the key components of the Main Examination:
Compulsory Papers
Essay Paper: This paper tests your ability to present your thoughts coherently on contemporary topics. So,it's crucial to structure your essay logically and substantiate your arguments with facts.
General Studies Papers (I to IV): These papers cover a wide array of subjects, including Indian Heritage and Culture, Governance, Constitution, Polity, Social Justice, and International Relations. Also, they assess your grasp of important issues and events, so stay updated with current affairs.
Indian Language Paper: Candidates have to choose one Indian language from the eighth schedule of the Indian Constitution. Moreover, the paper aims to evaluate your language skills, including comprehension and expression.
English Language Paper: This paper assesses your proficiency in English, including comprehension, précis writing, and communication skills.
Optional Papers
Candidates have the option to choose one optional subject from a list of subjects provided by UPSC. Also, the optional paper consists of two papers (Paper I and Paper II), each with three sections. Therefore, your choice of optional subject should align with your strengths and interests.
Personality Test (Interview)
Once you successfully navigate the Main Examination, you'll face the final hurdle: the Personality Test, commonly referred to as the interview. Moreover, the interview may appear as a standalone phase, it complements the Main Examination by assessing your personality. Also, leadership qualities and overall suitability for a career in civil service.
What are the Mistakes to Avoid During Initial Stages
Overlooking the Syllabus: One of the most common mistakes is not thoroughly understanding the UPSC syllabus. So, make the syllabus your Bible and ensure that your preparation aligns with it.
Neglecting NCERT Books: Many aspirants rush into advanced study materials, ignoring the importance of NCERT (National Council of Educational Research and Training) books. However, these form the foundation of your knowledge.
Skipping Newspapers: Staying updated with current affairs is non-negotiable. So, avoid the mistake of neglecting daily newspapers, as they provide invaluable insights.
Ignoring Revision: Don't underestimate the power of revision. Also, failing to revise what you've learned can lead to forgetfulness and reduced retention.
Now that beginners have a clearer picture, let's address some common FAQs on UPSC preparation. Also, let us look at a question that often plagues aspirants: Can You Prepare for UPSC at Home?
Common FAQs on UPSC preparation#4 Can You Prepare for UPSC at Home?
Advantages and Disadvantages of Home Preparation
Advantages
Flexibility: Home preparation offers flexibility in terms of study hours and the ability to create a comfortable environment.
Cost-Effective: It eliminates the need for expensive coaching centres, saving you money.
Self-Paced Learning: You can set your own pace of learning, focusing on areas where you need more time.
Disadvantages
Lack of Structure: Some aspirants struggle to maintain a structured study routine at home, leading to distractions.
Isolation: Home preparation can be isolating, limiting interaction with peers and mentors.
Discipline Challenges: Staying motivated and disciplined without external supervision can be difficult.
Common FAQs on UPSC preparation#5 Why Set Up a Conducive Study Environment?
Creating the ideal study environment at home is paramount for success in UPSC preparation. The right study space can enhance your focus, productivity, and overall learning experience. Here are some essential tips on how to set up a conducive study environment:
Choose the Right Location
Select a quiet and comfortable location where you can study without distractions. Ideally, this should be a separate room or a quiet corner of your home. Ensure that the area is well-ventilated and well-lit to prevent drowsiness and eye strain.
Ergonomic Furniture
Invest in a good-quality chair and desk to maintain proper posture while studying. An ergonomic setup reduces the risk of discomfort or pain during long study sessions. Adjust your chair and desk to the right height to ensure a comfortable seating position.
Organize Your Space
Keep your study area clutter-free and well-organized. Arrange your study materials, books, stationery, and notes in an orderly manner. A clutter-free environment promotes mental clarity and focus.
Minimise Distractions
Identify potential distractions in your study space and take steps to minimize them. Keep your mobile phone on silent mode or place it out of reach. Inform family members or roommates of your study hours to minimize interruptions.
Proper Lighting
Ensure adequate lighting in your study area to prevent eye strain and fatigue. Also, natural light is ideal, but if that's not possible, use bright, cool-toned LED lights that mimic natural daylight. Moreover, avoid studying in dimly lit spaces.
Comfortable Temperature
Maintain a comfortable room temperature. Moreover, extreme cold or heat can be distracting. So, dress in layers so you can adjust your clothing as needed to stay comfortable during long study sessions.
Personalise Your Space
Personalise your study area with motivational quotes, pictures, or items that inspire you. Also, having a space that reflects your personality and goals can boost your motivation and sense of ownership.
Noise Control
If you live in a noisy environment, consider using noise-cancelling headphones or soft background music to drown out distractions. Also, instrumental music or white noise can be particularly helpful for some learners.
Time Management Tools
Use tools like a wall calendar, planner, or digital apps to manage your study schedule effectively. Additionally, set specific goals and deadlines to stay on track with your UPSC preparation.
Regular Maintenance
Regularly clean and maintain your study area. Dust and clutter can accumulate quickly, making it less inviting for study. A clean and tidy space enhances your focus and concentration.
Break Areas
Designate a separate area for short breaks and relaxation. This can be a cosy corner with a comfortable chair or a small outdoor space. Taking breaks in a different area can refresh your mind.
Healthy Snacks and Water
Keep healthy snacks and a water bottle within reach to avoid frequent trips to the kitchen. Staying hydrated and having nutritious snacks can help maintain your energy levels during study sessions.
Regular Evaluation
Periodically evaluate your study environment and make adjustments as needed. What worked initially may need modification over time. Your study space should evolve to meet your changing needs.
Common FAQs on UPSC preparation#6 Online vs. Offline Coaching for UPSC
The choice between online and offline coaching largely depends on your preferences and circumstances. Online coaching offers flexibility and access to a wide range of resources, while offline coaching provides a structured environment with face-to-face interaction. Evaluate your needs and choose accordingly.
Staying Motivated While Studying at Home
Staying motivated while studying at home can be challenging, but it's essential for productive UPSC preparation. Here are some brief tips to keep your motivation levels high:
Set Clear Goals: Define your UPSC goals and break them down into smaller, manageable tasks. Also, knowing what you're working towards can keep you motivated.
Create a Routine: Establish a daily study routine to maintain consistency. Additionally, a structured schedule can help you stay on track.
Celebrate Small Wins: Acknowledge and celebrate your achievements, no matter how small. It can boost your morale and motivation.
Stay Connected: Engage with fellow aspirants or study groups online to share experiences and challenges. Therefore, interacting with like-minded individuals can provide encouragement.
Visualize Success: Imagine yourself successfully clearing the UPSC examination and visualize the impact you'll make as a civil servant.
Common FAQs on UPSC preparation#7 What to Do Along with UPSC Preparation
Update on Current Affairs
Current affairs play a pivotal role in UPSC preparation. they are integrated into various aspects of the examination, including general studies and the interview. To stay updated:
Read Newspapers: Start your day by reading reputable national newspapers like The Hindu, The Indian Express, or The Times of India.
Magazines and News Apps: Subscribe to magazines like Yojana and Kurukshetra for in-depth analysis. Also, use news apps to receive real-time updates.
Compilation Notes: Maintain a notebook or digital document where you jot down important current affairs topics for quick revision.
Extracurricular Activities for Holistic Development
Incorporating extracurricular activities into your UPSC preparation is not just about academics. It's an opportunity for holistic development. Engaging in activities such as sports, volunteering, or pursuing hobbies can help you maintain a balanced life. It prevents burnout, improves time management, and enhances your personality, which are essential qualities for a civil servant.
Work on Fitness and Mental Health
Maintaining physical fitness and mental health is non-negotiable during UPSC preparation. Regular exercise not only keeps you physically fit but also releases endorphins, reducing stress and anxiety. Practising mindfulness, meditation, or yoga can bolster your mental resilience, helping you stay focused and calm amidst the rigours of preparation.
Building a Strong Network and Support System
UPSC preparation can be challenging, but you don't have to go it alone. Building a strong support network is crucial. Connect with fellow aspirants, join study groups, or seek mentorship from experienced candidates. Friends and family can provide emotional support, helping you stay motivated and overcome obstacles on your journey to success.
Common FAQs on UPSC preparation#8 Working Professionals
Undertaking UPSC preparation while juggling a full-time job presents a unique set of challenges. Here are some of the common FAQs on UPSC preparation faced by working professionals on the path to UPSC success and solutions to them:
Time Constraints
The most apparent challenge is the limited time available for preparation. Also, a full-time job demands a significant portion of the day, leaving only a few hours for study. Therefore, this time constraint necessitates a strategic approach to make the most of the available hours.
Mental Fatigue
Working professionals often find themselves mentally drained after a day at the office. So, transitioning from work mode to study mode can be challenging. Also, this mental fatigue can hinder effective learning and retention.
Balancing Act
Balancing work, personal life, and UPSC preparation can be akin to walking a tightrope. Also, the demand for study time can put a strain on personal relationships and leisure activities.
Consistency Struggles
Maintaining a consistent study routine can be difficult when work commitments vary from day to day. Also, consistency is crucial for UPSC preparation, and the irregular schedule of a working professional can disrupt this.
Peer Pressure
Working professionals might face peer pressure from colleagues who do not understand the demands of UPSC preparation. Also, they may be encouraged to participate in office events or work overtime. Thus, making it challenging to prioritise studies.
Common FAQs on UPSC preparation#9 Best Time Management Strategies
To overcome these challenges, effective time management is paramount for working professionals preparing for UPSC. Here are some strategies to optimize your study time:
Create a Detailed Schedule
Craft a daily or weekly study schedule that factors in your work hours, commute time, and other commitments. Therefore, allocate specific time slots for UPSC preparation and stick to them religiously.
Prioritise Topics
Identify your weaker subjects and allocate more time to them. Also, prioritisation ensures that you focus on areas that require improvement, making your study time more efficient.
Utilise Short Breaks
Leverage short breaks at work for quick revision or reading current affairs. Also, mobile apps and e-books can be handy for on-the-go study.
Weekend Power Sessions
Weekends provide more extensive blocks of time for concentrated study. Consider designating weekends as "power sessions" where you delve into in-depth topics or practice mock tests.
Evening Routine
Set aside some time in the evening, after work, for revision and lighter reading. This can be a productive way to reinforce what you've learned during the day.
Limit Distractions
Minimise distractions during study hours. Inform your family or roommates about your study schedule, so they can support your commitment to focused study.
Common FAQs on UPSC preparation#10 Weekend vs. Daily Schedules
The choice between a weekend-intensive study schedule and a daily study routine depends on your work hours, personal commitments, and study preferences. Here's a closer look at both options:
Weekend-Intensive Study Schedule
Pros:
Allows for deep dives into subjects.
Ideal for professionals with demanding work hours.
Offers more uninterrupted study time.
Cons:
Can be mentally taxing if not balanced with shorter daily study sessions.
Risk of information overload during weekend sessions.
Daily Study Routine
Pros:
Consistent daily progress.
Easier to maintain a study rhythm.
Reduces the pressure on weekends.
Cons:
Limited time for extensive study.
May require greater discipline to stick to the daily schedule.
Choose the approach that aligns with your work schedule and energy levels. Moreover, many working professionals find success in combining both methods, with daily study reinforcing weekend-intensive sessions.
Why Utilise Workplace Resources for Preparation
Your workplace can be a valuable resource for UPSC preparation. Here's how you can make the most of it:
Flexible Hours or Remote Work
If your job allows it, explore the possibility of flexible hours or remote work. Consequently, this can provide you with more control over your schedule and create opportunities for additional study time.
Networking
Connect with colleagues who have experience with UPSC preparation or those who can provide guidance on time management. Also, sharing your goals with supportive coworkers can also help in managing expectations at the workplace.
Utilise Work Commute
If you have a long commute, make productive use of this time. Therefore, listen to UPSC-related podcasts, audiobooks, or recorded lectures during your commute.
Office Libraries or Resources
Some workplaces have well-stocked libraries or access to online resources. Therefore, explore these options to access study materials or research articles relevant to your preparation.
Time Off for Exams
Ensure you're aware of your workplace's policies regarding time off for examinations. Moreover, some employers may offer additional leave days for exam preparation or exam days themselves.
Tips for Effective UPSC Preparation
Stay Consistent: Consistency is the key to success in UPSC preparation. So, avoid cramming and maintain a regular study schedule. Moreover, even dedicating a few hours every day can yield significant results over time.
Understand the Syllabus: Master the UPSC syllabus to tailor your preparation effectively.
Practice Mock Tests: Simulate exam conditions to sharpen your skills and build confidence.
Stay Updated: Stay current with crucial current affairs for a competitive edge.
Revision is Key: Regularly review and reinforce your knowledge for better retention.
Healthy Lifestyle: Prioritise physical and mental well-being for sustained success.
Conclusion
Thus, preparing for UPSC is a journey filled with challenges and rewards. Success requires dedication, perseverance, and a well-structured approach. By following the guidance provided in this Common FAQs on UPSC preparation guide, you can embark on your UPSC preparation journey with confidence.
Remember, UPSC is not just an examination; it's an opportunity to serve your nation and make a meaningful impact on society. Stay committed to your goal, stay informed, and stay motivated. With the right mindset and effective preparation, you can achieve your dreams of becoming a civil servant and contributing to the betterment of India.