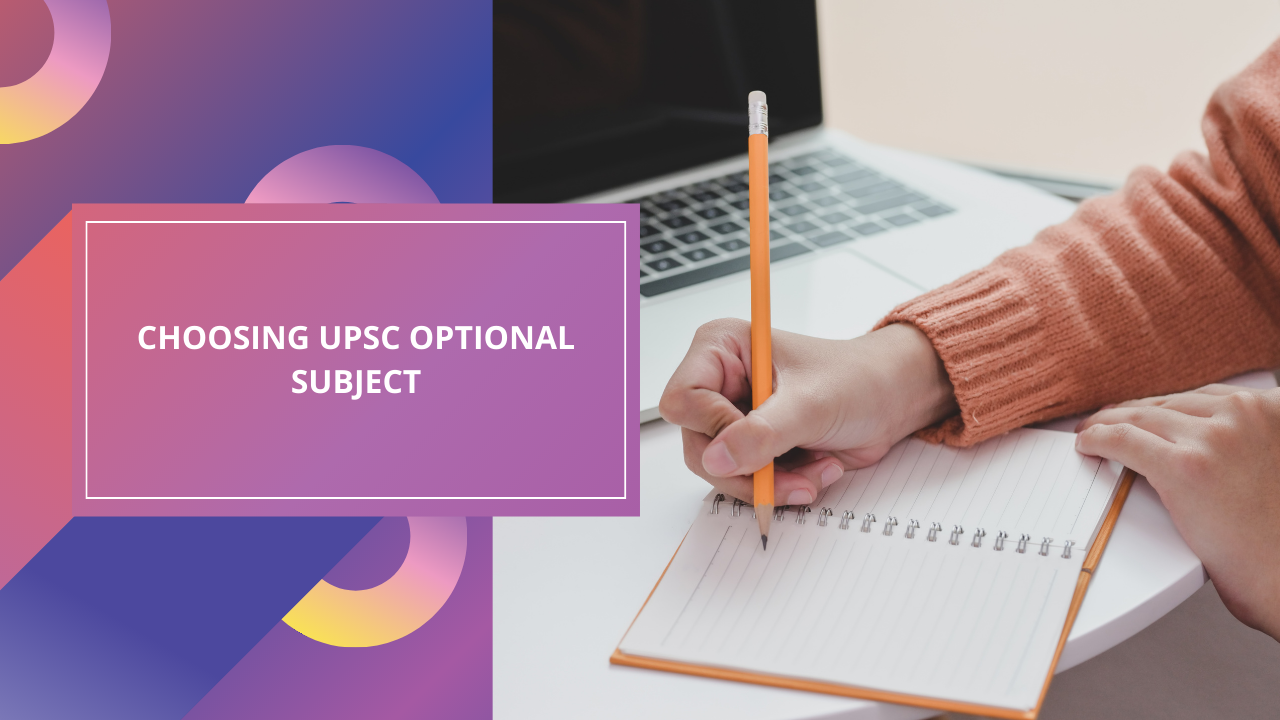 Most popular UPSC optional : 10 Pros & Cons
UPSC aspirants believe that certain optional subjects, such as public administration, are more likely to result in high scores in the UPSC exam. However, this is not true, as the candidate's performance is the key factor in determining their score. Therefore, it  is not wise to choose the most popular UPSC optional subject solely on its scoring potential. Moreover, any subject has the potential to be scoring or not.
Among the 27 optional subjects available, geography, public administration, history, sociology, and anthropology are the most popular. These subjects make up nearly 50% of the most popular UPSC optional subjects for the main exam . Anthropology is popular due to its scoring potential and interesting topics. However, public administration has a syllabus that can be covered in a short amount of time.
Although, Geography requires deep analysis and knowledge of current affairs, many doctors and engineers prefer it as semi-scientific subject. History is an interesting subject as it is a common school subject. Also, it requires interpretation and understanding of concepts. Sociology covers relatable topics concerning society and humanity. So, it is easy to understand. Read along to know the pros and cons of choosing the most popular UPSC optional subject.
How to choose most popular UPSC optional?
To choose an optional subject for the UPSC exam, it is important to consider several factors:
Interest and enthusiasm: Choose a subject that interests you and that you are enthusiastic about. This will help you stay motivated and engaged throughout your preparation.
Knowledge and understanding: Choose a subject that you are familiar with or that you would like to learn more about. This will make it easier for you to comprehend the subject matter and retain the information. It is not mandatory to choose the most popular UPSC optional.
Engagement: Choose a subject that challenges you to think outside the box and allows you to explore different perspectives. This will help you develop critical thinking skills and enhance your understanding of the subject.
Availability of resources: Choose a subject for which there are ample resources available, such as textbooks, study materials, and coaching classes.
It is also important to keep in mind that these qualities may vary from person to person. While choosing an optional subject, do not focus solely on the potential score. Instead, prioritize your interest and passion for the subject.
Once you have selected your optional subject, focus on understanding the syllabus and practising writing. Remember that success in the UPSC exam depends on your hard work and dedication. Don't be swayed by popular opinion on what subjects are the most scoring, as the right fit for you may not be the most popular one.
If you are still unsure about which subject to choose, seek guidance from a professional counsellor who can help you make an informed decision. Ultimately, regardless of the subject you choose, it is up to you to turn it into a scoring subject through diligent study and hard work.
Why select the most popular UPSC Optional?
Advantages of choosing the most popular UPSC optional
Learning resources would be easily accessible.
Coaching would be more readily available.
With a large number of aspirants, there would be ample opportunity for discussion and group study.
Choosing a popular optional can provide a sense of security and comfort.
Some subjects such as history, geography, political science, and public administration have significant overlap with general studies.
Disadvantages of choosing the most popular UPSC optional
Competition for popular subjects can be fierce.
To stand out and score well, creative thinking and unique approaches are needed, as many aspirants will be studying the same material.
Grading can be strict due to the high number of candidates.
If the subject is not interesting or enjoyable, it can be challenging to study and perform well, despite its popularity.
Choosing an optional based solely on popularity could be a mistake; instead, candidates should consider their graduation subject, even if it is not a popular optional, provided it is available through UPSC.
Conclusion
While popular and scoring optional subjects are attractive, it is important to note that there are successful candidates who have chosen less popular subjects based on their interests and background. Coaching availability should not be the sole criteria for choosing an optional subject, as it is possible to succeed without it. Candidates with a background in a particular subject may find it advantageous to choose that subject as their optional, as they are already familiar with it and do not need to put in as much effort to prepare.
Ultimately, interest and background are the most important factors to consider when choosing an optional subject for the IAS exam. Hard work and effort are crucial in making any subject easy, and there are no easy optional subjects for the IAS exam.